Love
Learn The 5 Love Languages® — and Add Yours to Your Bumble Profile
You've probably at least heard of The 5 Love Languages®, the New York Times bestseller that's become, in the 28 years since its publication, a cultural phenomenon. But do you know your own love language — that is, how you give and receive love?
Bumble has joined forces with the team behind The 5 Love Languages® to help you find the answer — and, in turn, to help you gauge your compatibility with potential matches.
Your first step? Take The 5 Love Languages® Quiz. It only takes a few minutes to learn whether your primary love language is Quality Time, Acts of Service, Words of Affirmation, Physical Touch, or Receiving Gifts.
Once you have an answer, hop into the Bumble app to add one of The 5 Love Languages® Badges to your profile, just as you would your star sign or education level. Every Badge you add helps folks swiping through the app learn a little more about you, encouraging conversation — and, hopefully, a deeper connection.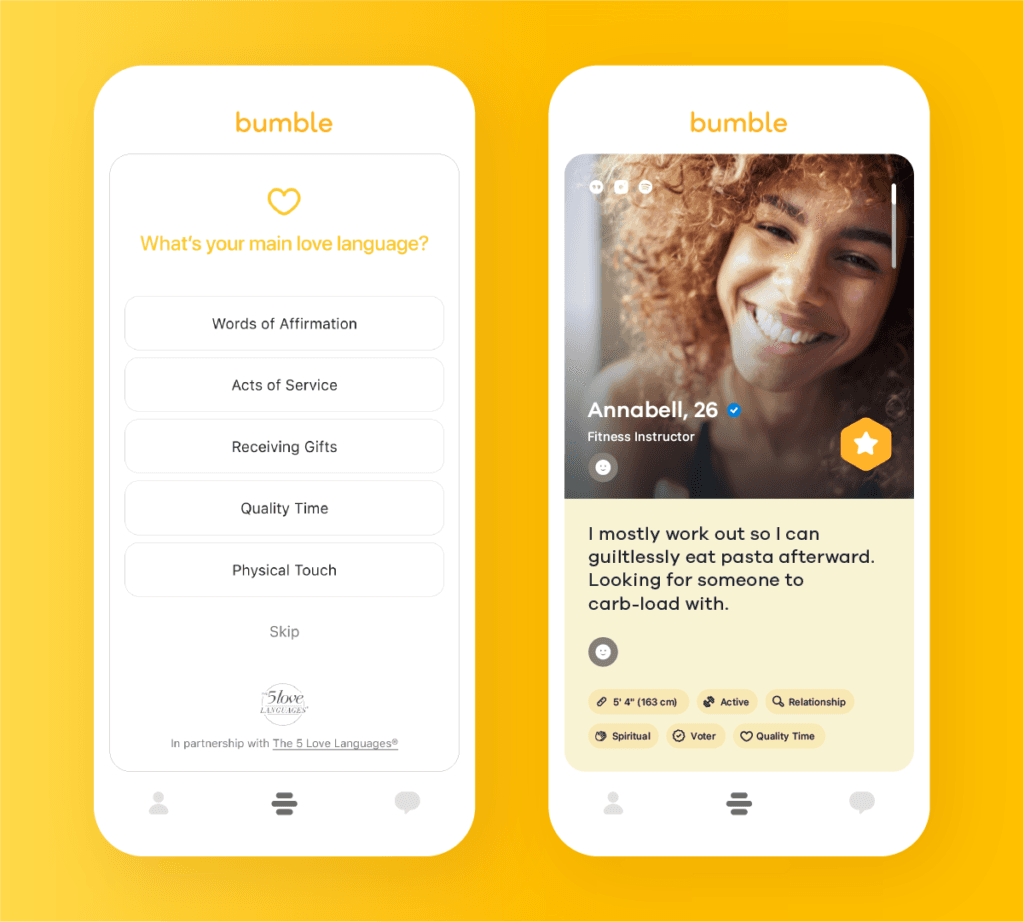 We've also made it simple to compare love languages with an existing match. From any chat screen, just press the Start Question Game button. Shuffle the questions until you find one featuring The 5 Love Languages® logo.