Events
Introducing Bumble Philippines "So, G?" a Series of Curated Dates Ideas (and Deals!) in Metro Manila
Are you game to start dating again? We hope so, because for the next two weeks, from November 12th to 25th, Bumble members will get exclusive deals and perks at date spots in Manila. Whether you're a drinks-and-dancing or a coffee-and-chat kind of dater, we handpicked some places that could be perfect for the next time that you hang out with your Bumble match.
Get ready to have fun dating again! Here's where to start:
Tipple & Slaw Katipunan: Did you and your Bumble match mention a love of going out in your profiles? If yes, you'll want to try Tipple & Slaw Katipunan for a date. The first floor of this venue has a sit-down restaurant serving comfort food, and after dinner, you can head upstairs to the second floor for a party scene with cocktails and dancing. On the weekends you'll find live DJs and theme nights, and during the week there are game nights and viewing parties. Show your Bumble profile for a buy one, get one free deal on all cocktails (limited redemptions apply).
Yardstick Coffee: This place is so serious about their coffee that they offer workshops and trainings for professionals and avid coffee drinkers alike. Even if you aren't interested in taking your Bumble match to a workshop, you can still meet at one of their cafes for a delicious latte and hopefully an equally great date. Yardstick Coffee also serves seasonal flavors and currently has a "Christmas Cake" coffee for the holidays, which is as good as it sounds! Show your Bumble profile for a buy one coffee, get one coffee free deal (*promo is exclusive to MOA Square and Pasay locations).
The Bouldering Hive: If you or your match have the Bouldering Interest Badge on your profiles, The Bouldering Hive is the perfect spot for your next (or first!) date. Climbing together will allow you to see how you two work together and give you something to talk about so you won't have to worry about a lull in the conversation. Show your Bumble profile for a special PHP900 Bumble class pack that includes three entries with rental shoes (*valid for the month of November and first-timers only. Starter pack rule applies non-refundable and non-transferrable. Limited redemptions apply).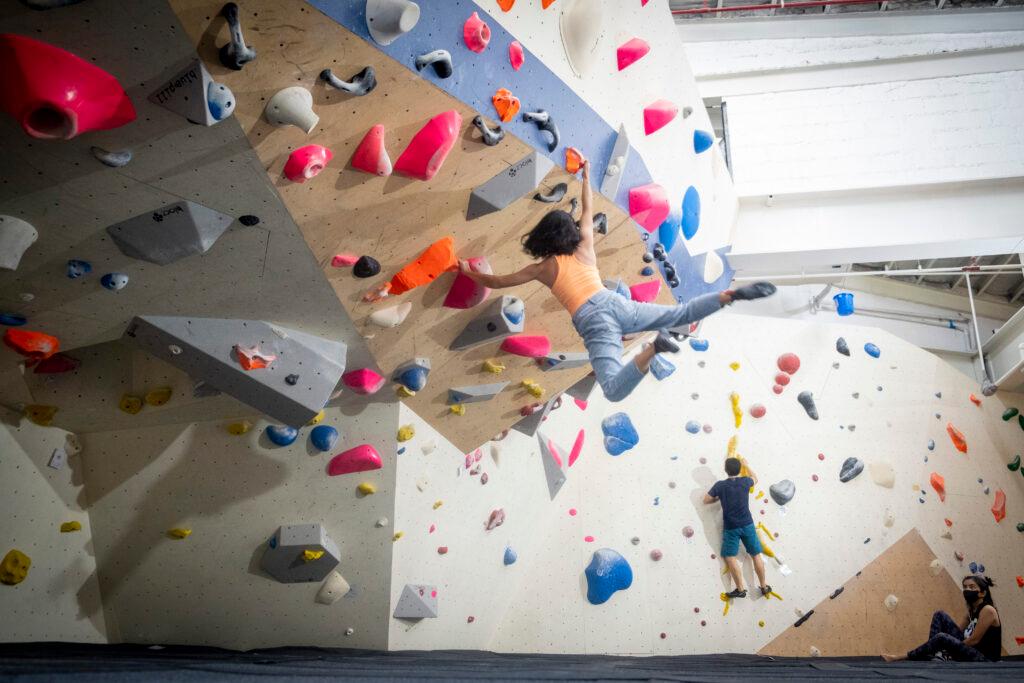 F45 Training at Makati Avenue and BF Homes: Looking for dates who also have their Exercise Badge set to Active? When you find someone who fits the bill, try a workout date at F45 Training, which offers classes that are a combination of HIIT cardio and circuit training. You'll get to see your Bumble date in action, plus you'll have plenty to talk about after class, like if you liked the instructor and how sore you're going to be the next day! Show your Bumble profile for a buy one, get one free deal on the F45 Single Class Pass (valid only at Makati Avenue or BF Homes outlets).
1C Coffee: Try 1C Coffee for your next date if you and your date are coffee lovers, cycling lovers, or both. This biker hangout is a cool hole-in-the-wall with snacks and good coffee, so you can stop over after a cycling date with your Bumble match, or you can grab a seat outside and sip your brew while watching other cyclists come in and out of the shop. Show your Bumble profile to redeem a buy one, get one free offer on their sea salt honey iced coffee or lemon and kumquat iced tea.
Ebi 10 Makati: For a classic dinner date, head to Ebi 10. This spot is known for its crunchy and delicious tempura, and you and your date can get to know each other's taste better if you choose to make one of their customizable tempura baskets together. The only rule is that if you choose the restaurant this time, they'll have to pick an equally yummy spot for your next date. Show your Bumble profile for a buy one, get one free deal on iced tea, or get 10% off of your total bill when you spend a minimum of PHP1,000 (*deal is only applicable at Ebi 10 Makati location).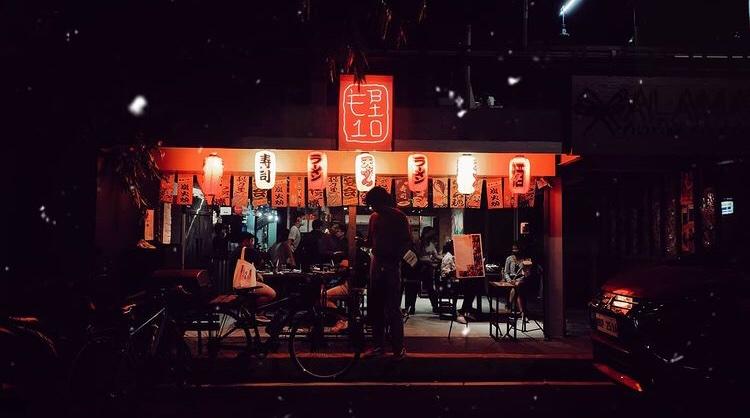 Snack Shack: Check this spot out for laid-back date vibes, especially if you or your Bumble date are particularly into burgers, which are their specialty. The venues are casual and most have outdoor seating, allowing you and your date to relax as you get to know each other. Even better? Dogs are also welcome if your pup wants to join. Show your Bumble profile to redeem a buy one, get one free deal on their SS1 combo (limited redemptions apply).
Power Up Alabang: Found a fellow climber on Bumble? Show off your skills at Power Up in Alabang, a wall climbing gym. You and your date might push each other to climb higher than you have before, or if you're both experts, challenge each other to a climb-off to see who can reach the top first. Show your Bumble profile to enjoy 20% off of the "All Day, All In" pass.
Drive Karrera: For a memorable date experience, head here for food, drinks, or just to look at the cars on display. Drive Karrera is a minimalist showroom that exhibits cool cars and motorsport memorabilia, sells specialty products, and has a cafe serving Italian and Filipino food and drinks. You and your date will have a lot to talk about, and if you're both car enthusiasts, you can also plan a date around attending one of their race watch parties. When you show your Bumble profile and spend PHP1,000, you'll receive two free iced coffees or draft beers (limited redemptions apply).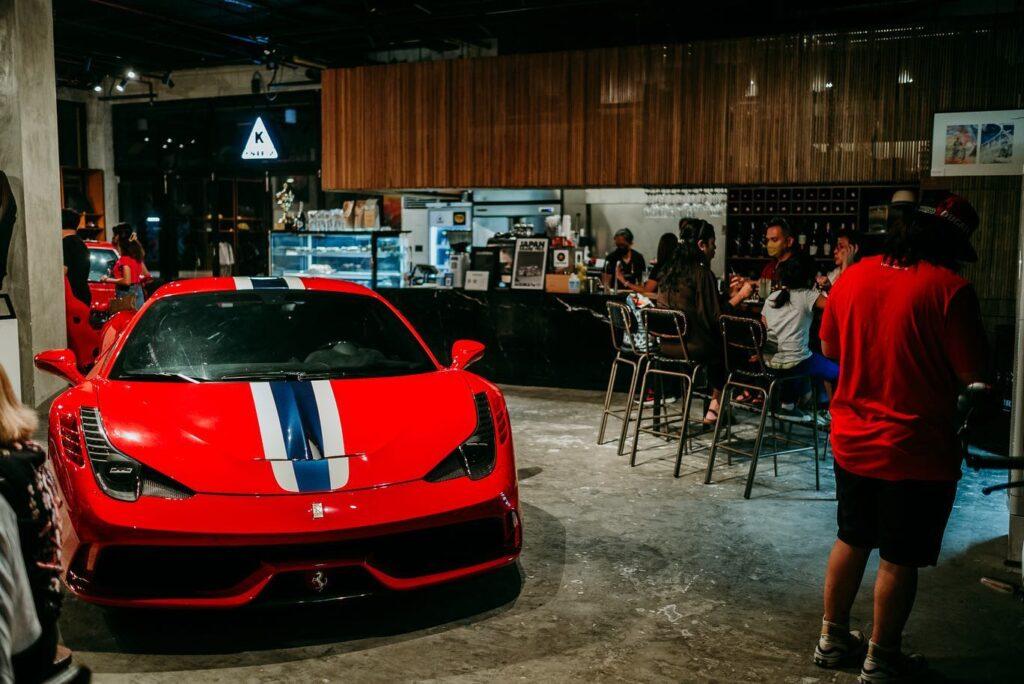 Good Sh*t Coffee: For a cozy date spot where you can pass the time having deep conversation with your Bumble match, try Good Sh*t Coffee. This tiny cafe serves expertly made coffee and freshly baked pastries so that you can nibble on treats while getting to know your date. The cafe also hosts live performances and art shows, so if you or your match are creative types, you can plan your date accordingly. Show your Bumble profile to get a free pastry when you buy two drinks.
Ovo Poblacion: Seeking a fellow nightlife enthusiast? Show your Bumble match that you know the best spots by taking them to Ovo for a date. This sleek bar—which also serves all day brunch until 11pm—serves creative cocktails at night and can easily turn into a dancing scene. If you end up partying all night, know that the brunch service starts again at 2am. Show you Bumble profile to get 20% off of your total bill (*excluding promo menu items).
Bumi and Ashe: If you've already gone on a date or two with your Bumble match, or if you just have a really good feeling about them, put your artistic sides on display at a pottery class. Bumi and Ashe classes are three hours each and suitable for beginners, so don't worry if you've never played with clay before—even if your ceramics don't turn out exactly as planned, you'll still have a fun time making them! Use code TARAPOTTERYG here to get PHP1,000 off a Pottery Wheel Workshop, Hand Sculpting Pottery Workshop, or Private Pottery Date for Two (limited redemptions apply, classes can be scheduled from November 12 until December 5, 2022).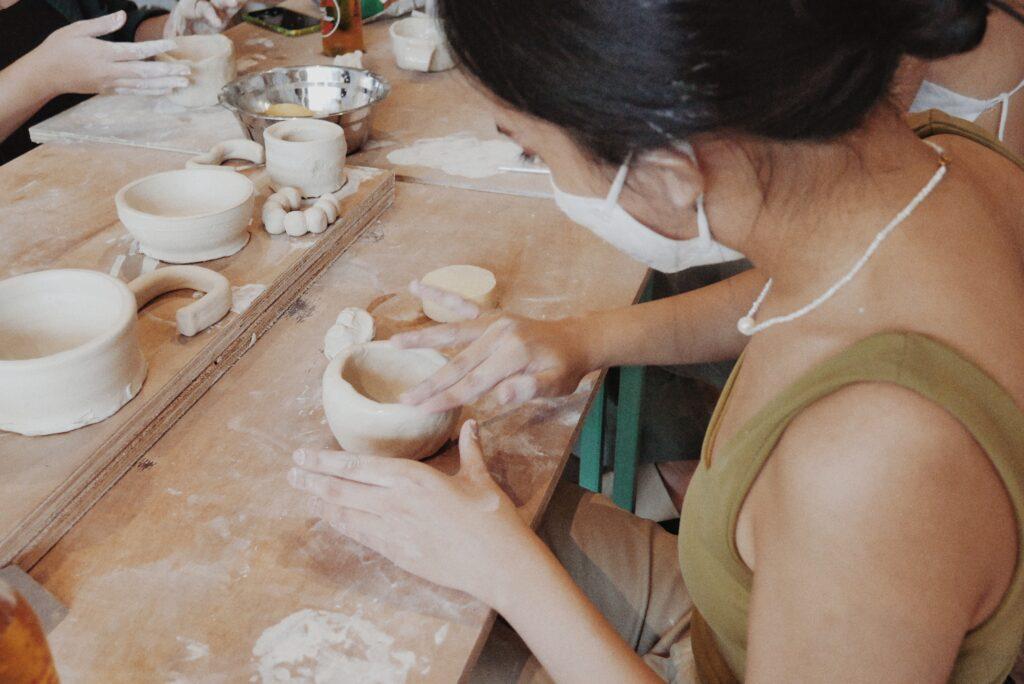 Blackbox Katipunan: Did your match use the 🥳,💃,🕺,🥂, or 🍹emojis in their Bumble profile? If so, you might want to go to Blackbox Katipunan for your next date. This hip bar is for daters who are looking for exciting cocktails (they have drinks that they set on fire!) and who want to end the night dancing to music by a live DJ (so remember to wear comfortable shoes). Show your Bumble profile for a buy one, get one free deal on cocktails.
Common Folk: Calling all daters who are serious about their coffee: If your Bumble match is also a java lover (or has the coffee Interest Badge on their profile), impress them by suggesting a date at Common Folk. This hip coffee bar is all about their brews and expert latte art, and if the date goes well enough that you both want to hang out longer, Common Folk also offers tasty sandwiches, pasta, pizza, and all-day breakfast. Show your Bumble profile, and when you buy one coffee and one starter or meal you'll receive an additional coffee for free.
So pick a cool spot, set a date with your match, and make it happen! G?
*All deals valid from November 12 until November 25, 2022