Career
Spotlight: Charlie Javice of Frank
Charlie Javice is a woman on a mission.
Charlie is creating a world where education is affordable and accessible to all. Her passion for activism first materialized during her time at the University of Pennsylvania, when she launched PoverUp as a sophomore. PoverUp is an online platform designed to help students learn more about starting microfinance clubs, getting social-enterprise internships, and supporting microfinance organizations.
This early experience proved invaluable and led her to launch Frank, the company she now spearheads. Frank is the physical manifestation of the cause she holds most dear to her heart: Equality of opportunity for education.
After Charlie spoke at our panel at The NYC Hive, we had the privilege of chatting with her about what exactly Frank does, Charlie's own personal journey, and why her mission is so incredibly important in an age when US education costs are at an all-time high, yet financial aid still remains an extremely opaque industry and process. Charlie created a solution that literally helps millions of people at one of the important moments in their lives. She inspires us, and we hope she'll inspire you too!
Let's start from the beginning. How did you get so passionate about education?
I've always believed education is the most important thing you can give yourself. I was told from a very early age that when life gets rough, the only thing you can take is your education. I want to give that gift to others. Most importantly, I think it needs to be for everyone – not just for people who were born at the right place at the right time.
Why is education so important to you?
I was lucky enough that at home, even though being successful at school was emphasized, it was never just about grades. Rather, I was encouraged to always be learning and discovering, and that it was OK to fail. That type of support allowed me to be courageous with my life choices and to feel confident enough to explore wherever my curiosity would take me. I would try every type of activity, and I was okay with being terrible at it. If I failed, I would get up, dust myself off, and try again. To me, that is the real meaning of education.
Do you think this mentality is unique to you?
I think the sad reality is that a lot of people have lost hope, because they don't see that they can make an impact, or that anything they do can make a difference. That type of insecurity does not lead to any form of creative expression or freedom to learn and explore.
When I was volunteering in inner city schools in Philadelphia, we asked the kids we were working with to draw a dream map. One child drew himself dropping out of 9th grade and going into a jail. When I asked him why he would draw that as his dream, he replied that his dad, his brother, and all of his brother's best friends went to jail, so it felt like a rite of passage. After generations of this type of example being set for young people, it becomes harder to undo the mentality that this is all they're meant to do or be.
What role does education play in breaking the pattern?
Schools are a safe place that can revert some of the broken structures in other parts of the child's life. It's a place where people come to learn and form a community. In a secular country, school is filling the void where church used to be. That's what schools are increasingly trying to offer; nurses, laundromats, transportation, and carpooling. There's a real sense of community.
Education is a modern-day solution, and that's what why it's so important to me to increase access to education for a broader swath of the population.
Most people don't grasp that financial aid is still incredibly opaque. In education, there is no way to understand what you are purchasing. It's one of the largest investments most people will make in their entire lives, yet there's no information on how best to pay back the loan you just took out. That information can be very important when selecting schools to attend, for example. There is no formal structure to understand what it is you're purchasing exactly, and what the quickest route to paying it back might be.
The Department of Education is the 11th largest bank in the world. It holds one third of the assets and liabilities of this country. It's a huge financial institution. Instead of being an advocate for the consumer, they hedge their outcomes against the consumer. This is why the government is investing in you – you're more likely to be a productive and healthier citizen, and therefore pay them back.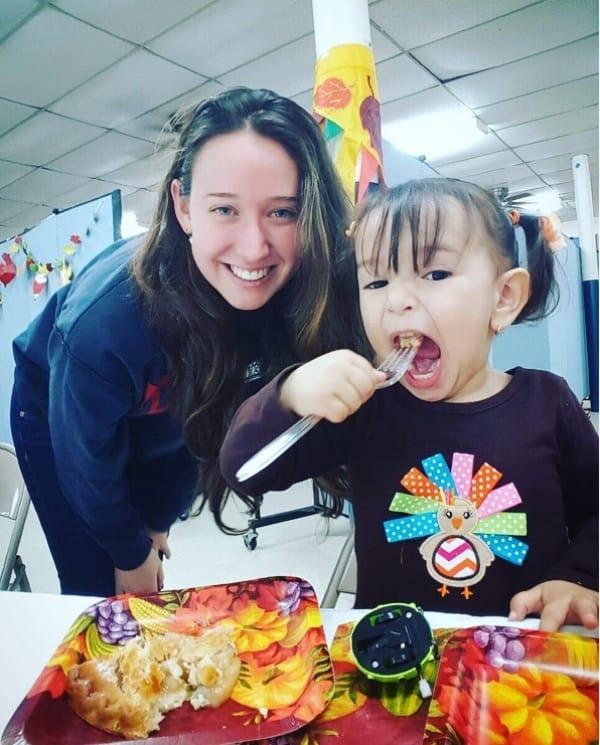 Where does Frank come in?
Frank is the trusted partner of our generation. We want to help people make better decisions when it comes to the largest investment of their lives.
We start with the first pain point in young peoples' educational finance lives, which is the FAFSA form. It's the first product that allows us to better understand the consumer, the families, and the communities needing financial aid.
What is FAFSA and how do people use it?
22 million people fill out the FAFSA form for financial aid every year. 13 million drop out just because it's so complicated. The form is the first step in paying for college.
It's one area where we make this investment less of a burden. Based off of this one form, you can get a lot of free money to go to school through subsidized loans as well as state and private funding. This one form hasn't changed since the 90s. The formula used to allocate aid hasn't changed since 1974. It hasn't even taken the changing cost of living into account.
We started with this question: How can we get more people educated cheaply? (The root of the problem is that the price of education is soaring.) Beginning with that question, we used technology to completely reform the experience of filling out a FAFSA.
How did you do this specifically?
We have essentially reformed FAFSA in three main ways. First, we identify the type of individual filling out the form and automate a lot of the answers based on that information. You only answer about 30% of the questions that the government form asks.
Second, we change how the data is inputted. We enable the user to integrate the form with their college application, using the data for the Common Application. They can also integrate it with their IRS forms because we have the ability to extract the relevant information from those forms. This really makes a difference for families who lack financial know-how or experience.
Third, and most importantly, we have changed the language of the form so that it relates information to people in the language they can speak. In the data we collected, we saw there were a ton of drop-offs simply because people didn't understand the complicated legal jargon. (Or even because they were intimidated by questions of whose meaning they were unsure.)
We also allowed people to access the FAFSA on their mobile devices, which is imperative for families who don't have the Internet at home. With all of these changes, people are now completing the form in around four minutes.
That's incredible! How has the response been so far?
We've released our first product to 1,000 families in the South Bronx. It went very well, but we came across many challenges around communication. We didn't realize the language around FAFSA was such a huge barrier.
Family structure was another problem. People's progress was stymied by questions asking them about who their legal guardian was or who they were a tax dependent of. Those situations were tough to reframe, but that's one of the most important things we do.
Lastly, we saw issues around communication between family members. We created a new feature that allows you to invite different family members to a separate account to complete the form. (This feature is for parents who don't want their kids to see their income status, for example.) That lack of communication was one of the main reasons the form wasn't getting finished.
We learned a lot from this pilot stage and integrated what we learned into the next stage.
What is the next stage?
On March 29th, we launched a new version of the tool that's open to everyone instead of just for high school seniors like our first product. We now help 12,000 people daily with their forms, saving families over $1.5 billion in aid!
Our next product will revolve around increasing transparency so people know exactly how much they can expect to receive in financial aid. This will be done through a system that shows people how much others are receiving so they can benchmark, negotiate accordingly, and get what they deserve, just like Glassdoor does for salaries.
Why is it important for you to advocate for the consumer?
Education should be a basic right for all. This is my fundamental belief. I see so many marketing companies pushing products that they shouldn't be, and they get away with it because there's no transparency. Let's create a system that's fair so the information is out there and the consumer can make a fair choice.
How can Frank assist with putting the right information into the world?
In less than a year, we have become a trusted partner to over 30,000 families. People entrust us with their credit card information, tax filing information, and social security number, among other things. We have created relationships with these families. The path to being a trusted partner starts with that relationship.
If you can provide a service people actually need, then you can nudge people in the right direction.
How do you nudge, and what is the right direction?
One example is aid negotiation. This is one of our newer products; it allows students to appeal their aid and request more money. Another example is counseling for students who have debt and need help managing it.
There are many touch points where we can really help people. People have no idea they can appeal and no idea how to do it once they find out it's an option. The information is purposely kept opaque. There is no regulation.
There's currently no company really advocating for the consumer. There is no consumer protection in this space.
Is there anything else you'd like the Bumble audience to know?
Most people haven't been given the gift of education. Consider yourself lucky if you have! It's a huge privilege not given to everyone. However, Frank is doing everything in our power to change that. Walking into schools and seeing the faces of real customers thanking me from the bottom of their hearts for the work we have done makes it all worth it. Even if we shut down tomorrow, I know that we have truly helped people.
Want to learn more? Check out Charlie and the Frank organization here!