Love
After their Bumble Date, Jose and Katie Didn't Talk for 2 Years. Now They're Married.
By Ashley Edwards Walker
When Katie and Jose each downloaded Bumble in February 2018, they were both newly single—and new to living in Austin, Tex. Jose had just moved there from Spain to go to grad school at the University of Texas, and Katie relocated to the city with her then-boyfriend after she'd completed her own grad school program in Oregon. Neither "had high expectations that they'd meet someone and start dating long-term," says Jose, since they'd both just left relationships. But Bumble offered an easy way to "get back out there" in the dating world, while also exploring their new surroundings, and they were both ready for a fresh start.
When Katie, a speech pathologist, first spotted Jose's profile in her Bumble queue, she thought "he seemed really nice and interesting," she says. When she saw that he was a graduate student, she assumed Jose was smart and that they'd have "a lot to talk about." Plus, she thought his profile photo was cute. Jose was also drawn in by the photos on Katie's profile. He swiped right "mostly because I thought she was attractive," he admits. But it was the conversation they had messaging through the app, moving easily between topics like his life in Spain and breweries they both liked, that confirmed his desire to meet Katie in person. When Katie asked him if he wanted to hang out, he immediately said yes.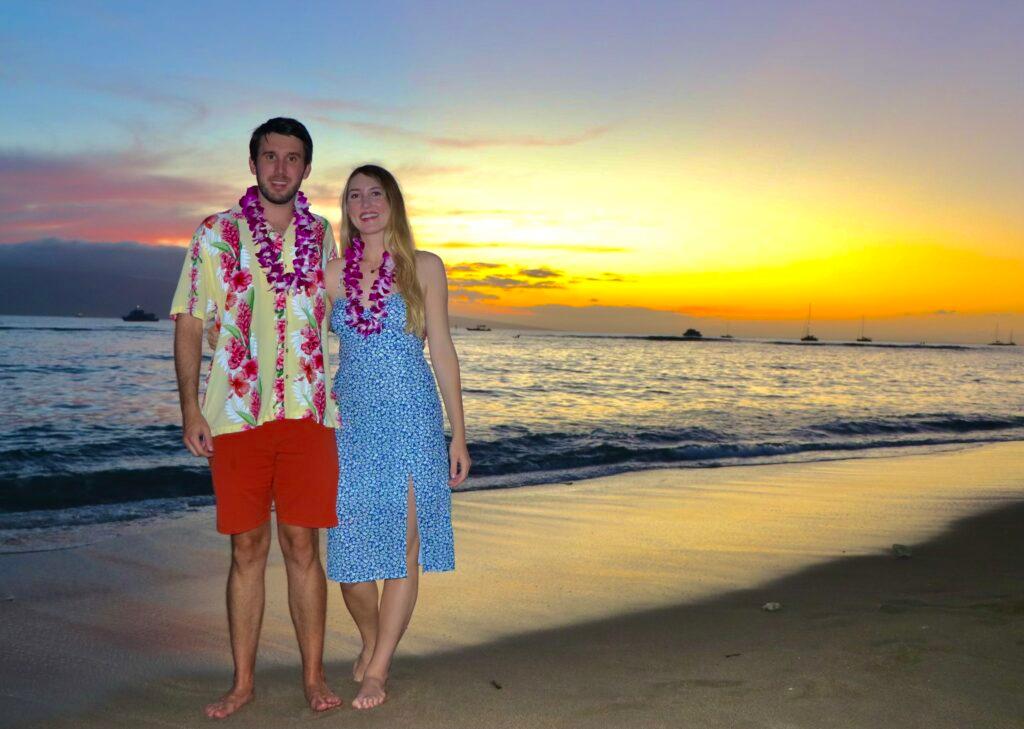 The following night, Katie and Jose met at a bar near his campus. They were both nervous going into the date, especially since it was the first for each of them since leaving their respective relationships. But after they ordered a pitcher of sangria (a nod to Jose's heritage), the conversation started flowing. They discussed their favorite activities in Austin, like visiting nearby Barton Springs and Lady Bird Lake, and the concerts and bars they'd been to since moving there. Jose told Katie about his recent trip to Iceland, and they each talked about their jobs. "I could already tell that it had the potential to lead to something serious at that time," says Katie. Which is when she realized: "I wasn't ready, at that point, to be pursuing that and getting to know him. I needed to be by myself in a new city, getting to know it and exploring."
When Jose followed up after their date to ask Katie if she wanted to hang out again, she broke the news about her decision to remain single. Jose admits he was disappointed, but since "it had only been one date, it wasn't a big deal." He appreciated Katie's honesty and because they were both new to Austin, he offered to remain friends. "I thought that was really cool," says Katie, which is one of the reasons she kept Jose's contact info saved in her phone, rather than deleting it like she usually did with other people she'd only briefly dated. Because they ended on such good terms, "he was always kind of in the back of my mind," she continues. But it wasn't until roughly a year and a half later that Katie did something about it.
In the time they were apart, Katie and Jose only texted once. Six months after their first date, Jose, who was by then an engineer, was going to Arizona for a work trip and reached out to Katie, who grew up there, for recommendations for things to do. The exchange was friendly, but brief. Then, another eight months passed and Katie was doing some "soul searching" while off for the summer from the school where she worked. It occurred to her that Jose was still someone who she thought about, and she wondered why. By that point, she'd gone on more dates "here and there" and acquired some much-needed perspective. "Once I gained the experience of a year and a half of dating different types of people, I realized Jose was probably a really good fit for me and what I was looking for," Katie explains. She had no idea if Jose was still living in Austin, or even if he was single. But after thinking about it for a couple weeks, Katie decided to shoot her shot—again.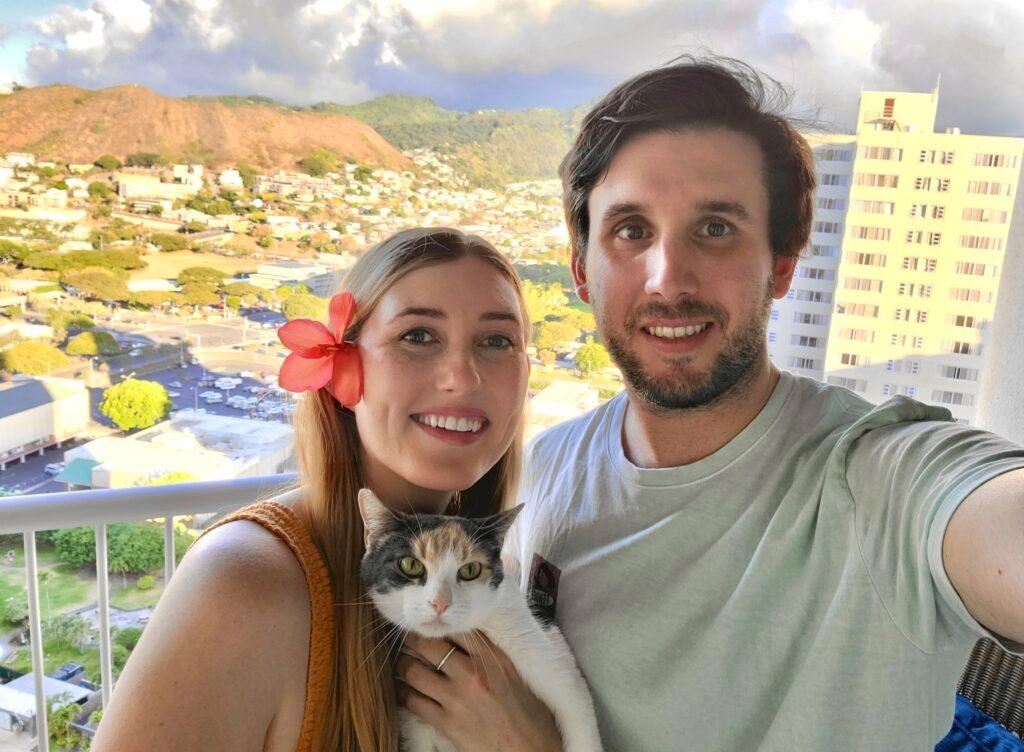 Jose was surprised when Katie's name flashed across his phone in July 2019. "At first I was like, 'Oh, who is this person?'" Jose recalls thinking. "And then I realized, oh wow, she's texting me." They spent a few days catching up over text, then Katie suggested they meet up when she returned from a planned trip to Iceland. Jose texted her the day she landed, and they went for a quick drink a few days later. That second first date "was just a screener to make sure he was still cute and nice," admits Katie, who ended the evening by inviting Jose to a concert the following night. The evening of the concert, they shared their first kiss, talked about their families, and Katie introduced Jose to one of her best friends, who was also at the show.
Katie and Jose went on a handful of other dates in the weeks that followed, going to a pool together and trying out different restaurants. In August, Jose left to spend a month in Spain with his family. He was worried his trip would cause their budding relationship to lose momentum, as was Katie since their connection was "brand new," as she puts it. But it turns out distance did make the heart grow fonder, because it encouraged long calls between them that allowed them to really get to know each other. As Jose traveled around Europe, he sent photos and postcards to Katie, and she kept him updated on what she was doing back in Austin. When Jose returned from his trip in September, they made their relationship official and moved in together several months later, after the start of the COVID-19 pandemic in March 2020. Then, after nearly a year quarantining inside, Jose proposed a seemingly wild idea: a move to Hawaii.
At first, Katie was thrown off by the proposition. But the more she thought about it, she realized "we both love to travel and explore, and it was obviously challenging to do that at the time," she says. When the subject came up again a few months later, she agreed they should go for it. They took jobs that'd allow them to work remotely, and selected Honolulu as their destination. They moved there in June 2021, and got engaged in Paris in February 2022 shortly after traveling to Spain together, where Katie met Jose's family for the first time. He proposed with Katie's grandmother's ring, a gift from Katie's grandfather and mother to welcome Jose into their family.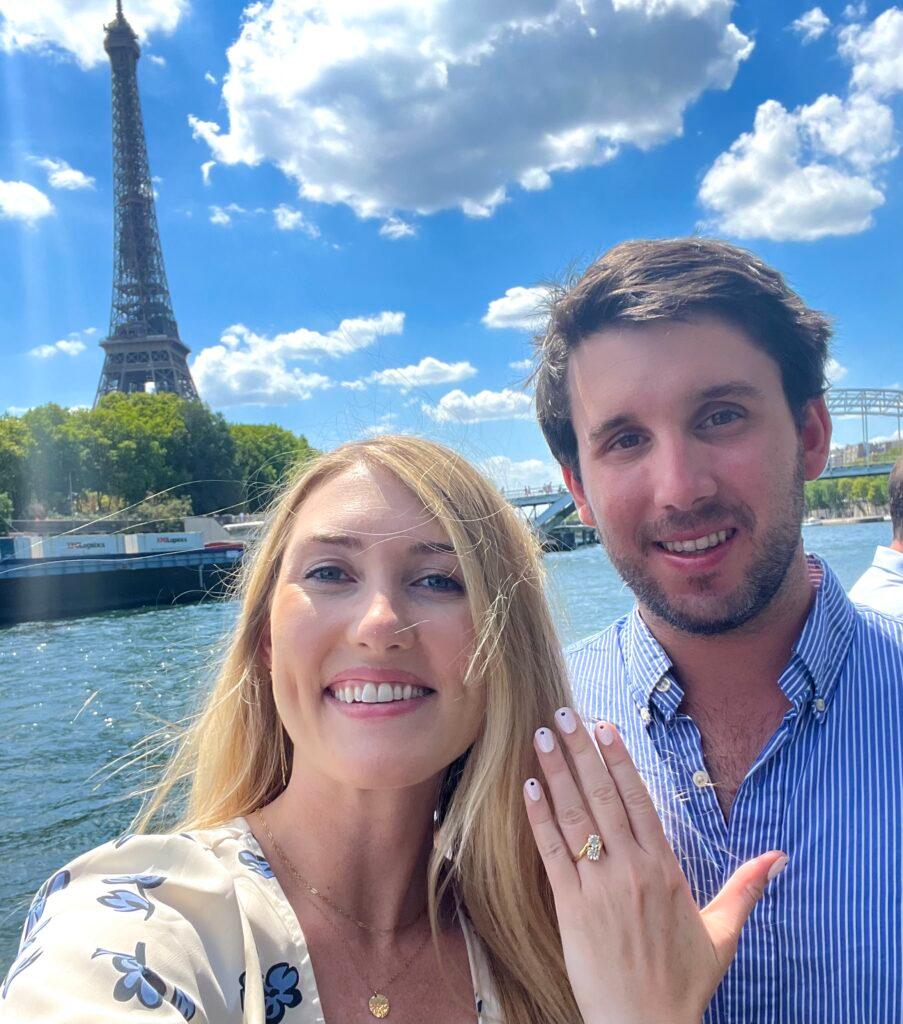 Since getting married near their new home in Hawaii in November 2022, Jose and Katie are looking forward to their future together. "She's very adventurous, and she works hard to make good decisions that positively affect our lives," Jose says, noting that Katie spent the year leading up to their wedding learning Spanish so she could talk to his family while they were there visiting. Katie agrees, saying she knows they'll continue to encourage each other to grow together. Be it moving to a new place, or going for a different job that provides more flexibility, she says Jose "is my biggest cheerleader and believes in me, even when I don't believe in myself."
Even though Katie and Jose ultimately ended up together, she's so grateful he didn't "pressure" her after their first date to move forward with their relationship before she was ready. "It was the first relationship where I got to call the shots and really got to know somebody before deciding if he was a good match for me," she explains. Now, they continue to approach their relationship with that same level of "love and respect." Marrying him, she adds, "was the easiest 'yes' of my life."