Love
How Micah and Sam's Love Survived Breakups, Makeups, and 1,200 Mile Moves
By Maria Del Russo

When Micah downloaded Bumble in 2016, she had just moved to Michigan to cheer for NFL team the Detroit Lions and didn't know anyone there. "A friend suggested that I give the app a try," she says. "As a cheerleader, I'd previously dated 'ballers,' so I was looking for something completely different."
After a few months of swiping, Micah came across Samuel's profile. "He was definitely easy on the eyes," she says. "But it was more about what he wrote that attracted me to him. He said, 'I'm an open book. Sometimes too honest. No kids, a few tattoos.'" Micah was drawn to Samuel's optimism — and that he seemed like a bit of a bad boy. Little did she know that she had just swiped right on her future fiancé.
Samuel remembers being bowled over by Micah's beauty. "To this day I'm still obsessed with her smile," he says. "But once we started talking, that's when I realized that it was more than just physical." Micah's first message was far enough away from the standard 'hey' greeting that both still laugh thinking about it: 'For your last meal, would you want to eat an appetizer, an entree, or dessert?' "I was like, damn! Well, my name is Sam," he says with a laugh. "I thought it was a good pickup line!" Micah says.
Chatting on the app turned into FaceTime talks, at which point Micah put her cards on the table. "I asked him if he was ever going to ask me out," she says. The two got to know each other over dinner at an Olive Garden in Detroit, and the conversation just kept flowing. "I'm not really open with women at first. I'm usually a little more conservative," Sam says. "But we talked about everything. It was a smooth, effortless conversation." They kept spending time together, and eventually started dating.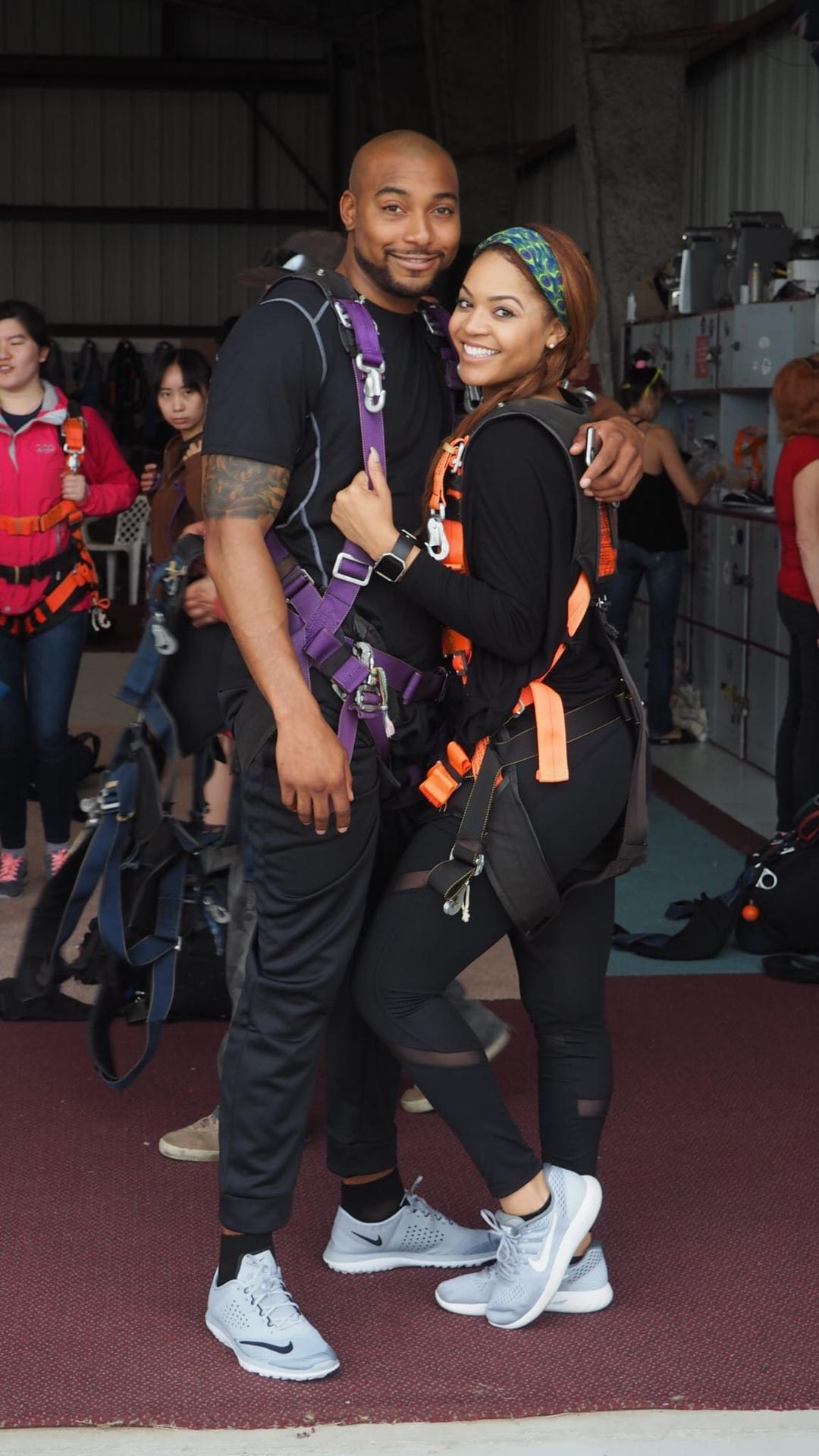 Then, about 10 months into their relationship, Sam decided that he wanted to make a change and moved to Arizona. "I had moved to Michigan for another girl I'd dated before Micah, and I was ready for a new experience," he says. "I knew I loved Micah, but I couldn't bring myself to ask her, after only 10 months or so in the relationship, for her to move with me." So they left their future open-ended.
Once Sam left, Micah decided that she was also ready for a change and that it was time for her to move, too. But instead of following Sam to Arizona, she put down roots in Florida. So for two and a half years, Micah and Sam were long-distance, on-again-off-again, with both flying back and forth to see one another. Micah kept a screengrab of Sam's Bumble profile the whole time—to this day, it's still her phone's wallpaper.
Both agree that dating long-distance was incredibly tough, and it wasn't always certain that their relationship would survive. Finally, in late 2019, Micah gave Samuel an ultimatum: they should move to the same place, or go their separate ways. "I said to Sam, 'We've known the entire time that we feel like being together, so what are we doing?" Micah says. So in March 2020, Sam packed up his belongings in Arizona and moved to Florida to be with Micah.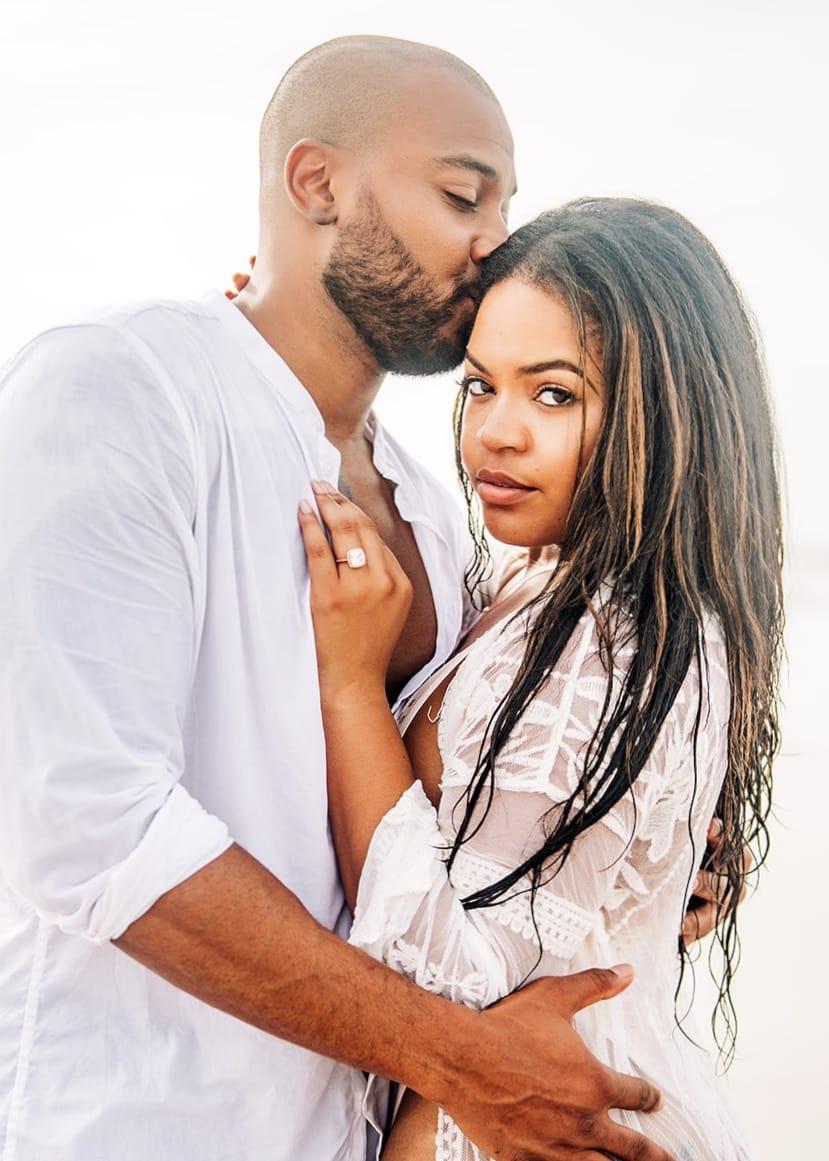 He had an elaborate plan for how he was going to propose to her, too. "I was going to do a picnic, and take her up in a hot air balloon, and when we landed I was going to propose to her." he says. But shortly after he moved to Florida, COVID-19 struck, and his romantic proposal idea was put on pause.
Instead of waiting, Sam decided on a more low-key proposal at home — and Micah immediately said yes. "I had told him I didn't need any crazy proposal because of coronavirus," she says. "It was perfect."
The two plan to wed in December 2020 at The Howey Mansion in Howey-in-the-Hills, Florida — a gorgeous, historic, Mediterranean-style villa — should the virus allow. "We're both so excited," Micah says. Samuel agrees. "She's the rock I know will always be there for me, and I'm that to her."