Friendship
Bumble's Global Connector Bees Take Singapore: Your Foodie City Guide
This post is by Juliana Broste, one of Bumble's Global Connector Bees. After a nationwide search and vigorous application process, Juliana and her fellow 'GCB' Brigette Muller were chosen to travel the world and make new connections in love, life, and business using Bumble. For the first leg of their trip, the two are getting to know vibrant, multicultural Singapore — and scoping out destinations for Bumble BFF, Bizz, and Date outings. Follow their adventures on Instagram!
Sponsored by Singapore Tourism Board
Ever match on Bumble with a self-professed foodie? Me too. As a fortunate side effect of my adventures across Singapore on Bumble, I curated the ultimate guide to Singaporean eats at a variety of spots that'll be ideal for meeting your connections on Bumble Date, Bizz, or BFF.
Singapore is a melting pot and international hub in Southeast Asia, so it's no surprise you'll find a wide variety of flavors shaping the local cuisine: South Indian, Thai, Malaysian, Indonesian, and more. The way I see it, every meal is an opportunity to sample something new. From fast, cheap, and casual Hawker Centre stalls to fancy-pants multi-course menus, you're sure to find your new favorite meal.
Hainanese Chicken Rice
Simple and delicious, this dish will become your go-to comfort food in Singapore. You'll find it everywhere. The chicken is poached, the rice is cooked in the chicken stock, and it's served with a tasty side of ginger and garlic dipping sauce. I had it at Tian Tian at Maxwell Hawker Market and again at Boon Tong Kee in the Balestier district, and it was perfect both times. Yum!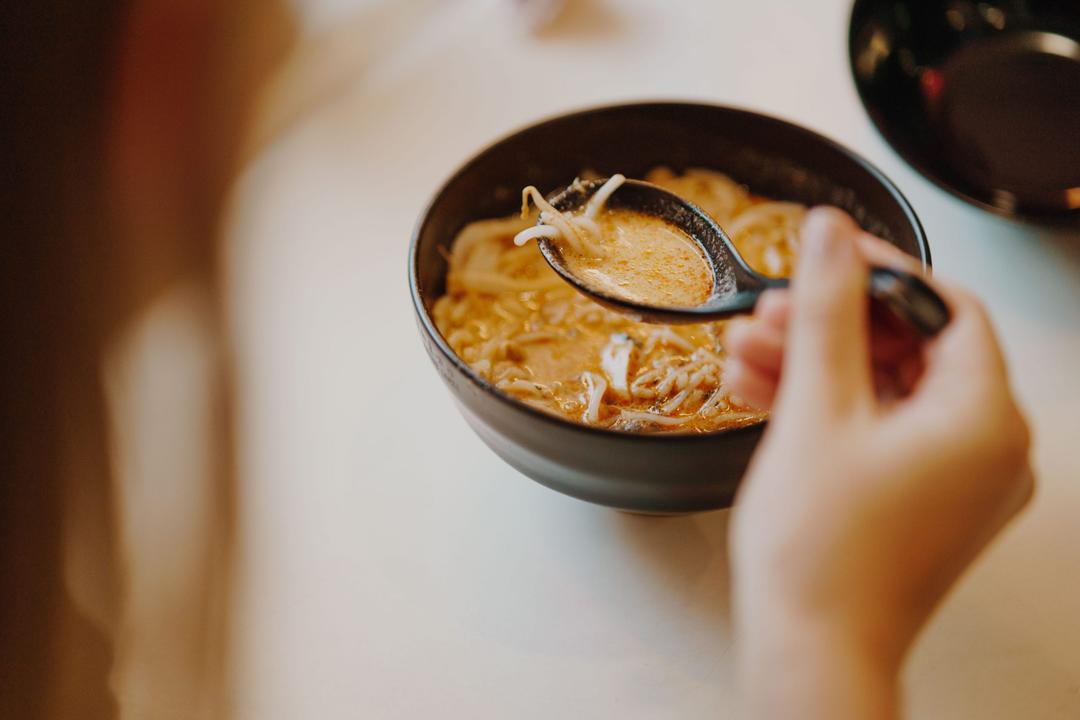 Katong Laksa
With a curry-like sauce made of coconut milk and dried shrimp plus ingredients like cockles, prawns, and fishcake, this spicy noodle soup dish has a flavor all its own. While there are various types, Katong Laksa is a source of pride here in Singapore, thanks to the Peranakan Chinese settlers' influence in the Katong area. I was honored to indulge in a bowl at renowned restaurant 328 Katong Laksa, which even has celeb chef Gordon Ramsay's stamp of approval! Bonus: the thick vermicelli noodles are cut into short pieces for easy slurping with less splash, so you can chow down on a date with confidence!
Mee Goreng
I sampled Mee Goreng, a signature red spicy noodle dish from Indonesia, at a hawker stall at the Makansutra Gluttons Bay street food market. It looked a little intimidating at first, but after a bite, I was hooked! Sambal chili gives the noodles their bright red coloring and the flavors truly take your mouth on an adventure.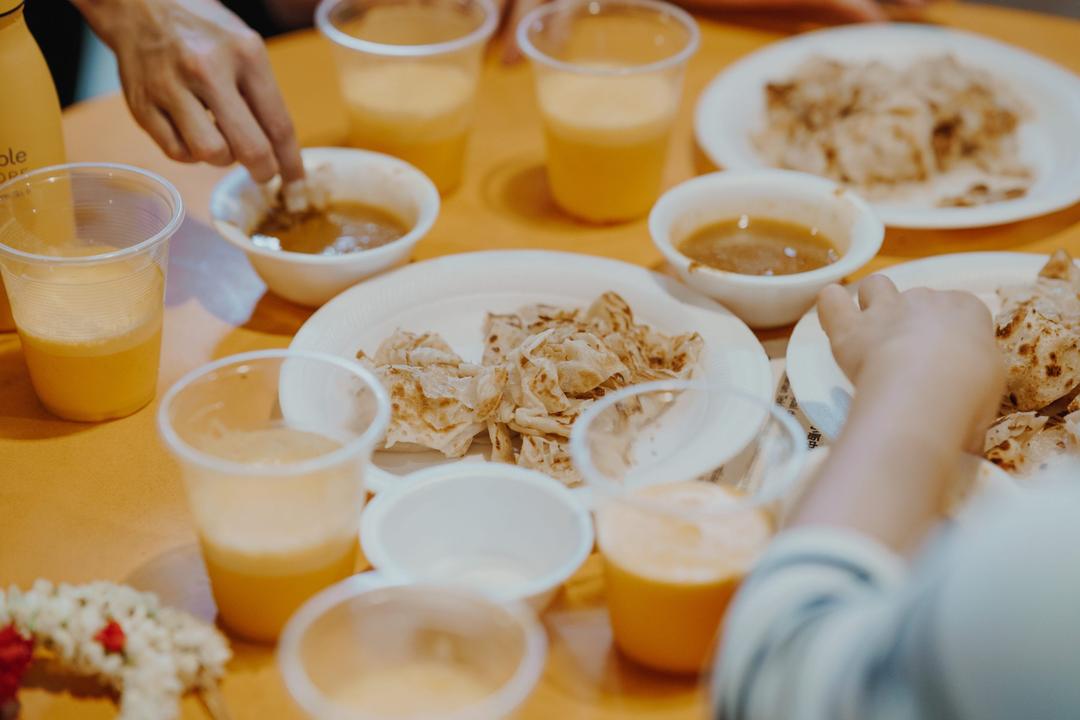 Prata
In Little India's Tekka Centre Hawker Market, I discovered prata, a staple Singaporean bread. I watched the owner stretch out the dough into a thin sheet before folding it to create layers. It then hits the grill with some clarified butter, creating a roti-like flatbread with a crispy outside and soft center. It's served up warm with a side of fish curry. Eat it for breakfast, lunch, dinner, or for an in-between nibble. Add a mango lassi, and you're in business.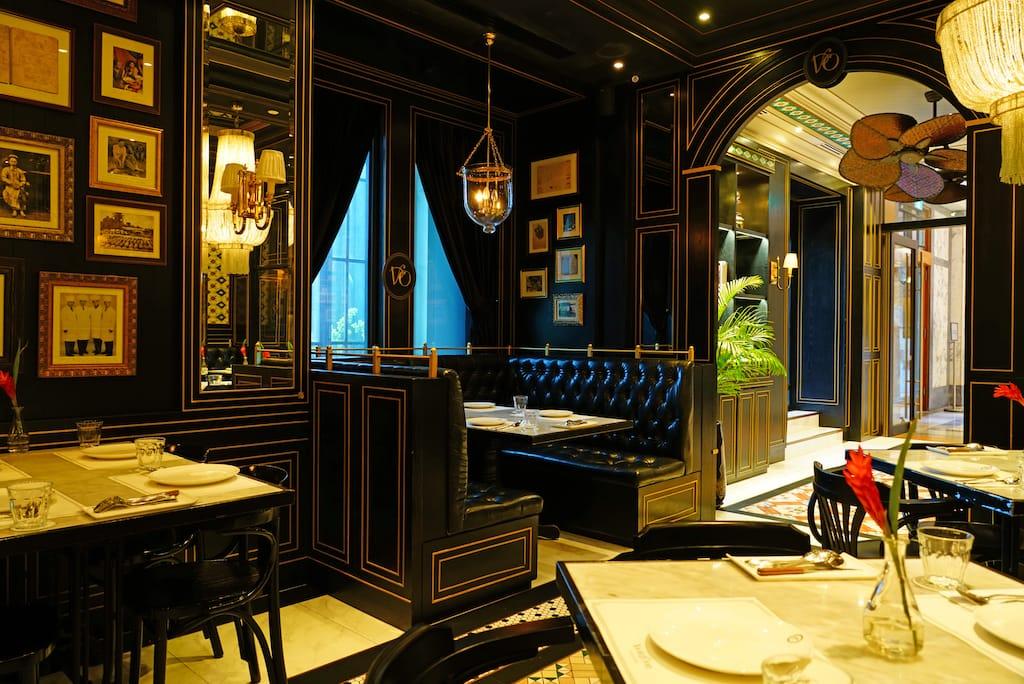 Pulut Hitam with Coconut Ice Cream
I was first served this dreamy dessert by my new shero, powerhouse chef and Singaporean treasure Violet Oon of National Kitchen, the swanky spot inside the country's National Gallery. I'm still thinking about the medley of black glutinous rice stewed with gula melaka, a type of palm sugar. The dish is topped with cold coconut ice cream. The subtle, sweet flavors and the hot/cold combo make it a bucket list dish — and destination. Take a new BFF or Bizz match for a special Singaporean high tea and soak in the surroundings!