Love
Extrovert Shreya Helped Introvert Samir Find Adventure, and He Helped Her Find Herself
By Shireen Jamooji
In 2020, Shreya decided the time was right to rekindle her faith in love. She'd recently ended a long-term relationship, and the global COVID-19 pandemic had made dating very difficult. But the Pune-based restaurateur had downloaded Bumble just before the world shut down, and she was, she says, "manifesting finding her soulmate." "I hadn't given up hope," Shreya says. "But I had some inhibitions and trust issues because of my last relationship." After her breakup, Shreya was still feeling a bit vulnerable as she started to date. She met a few people, but nothing seemed right—until she matched with Samir.
Samir, a software engineer also based in Pune, had used dating apps before. But he'd never really felt a deep connection with any of his matches. Being a more reserved personality, he found first dates stressful, but in October 2020 he decided to give Bumble a try. When Samir came across Shreya's profile, he was hesitant to swipe right. "I thought she was way out of my league," he says. "I never thought we'd match." He was impressed that she was a lawyer running her own cafe, and also a writer. "I thought she was so talented," he says. Still, he decided to shoot his shot, and luckily it turned out his profile had impressed Shreya, too. "Unlike the other people I saw on the app, Sameer was just raw and himself," she explains. "His bio was short and just said, 'I bake brownies, do you want some?'"
When they first matched, it seemed like fate had intervened to bring them together. Right before they matched on Bumble, Samir had increased his search radius, figuring that because of the lockdown, he wouldn't have to go anywhere to meet people anyway. This new distance happened to include where Shreya lived, 25 kilometres away in another part of the sprawling city.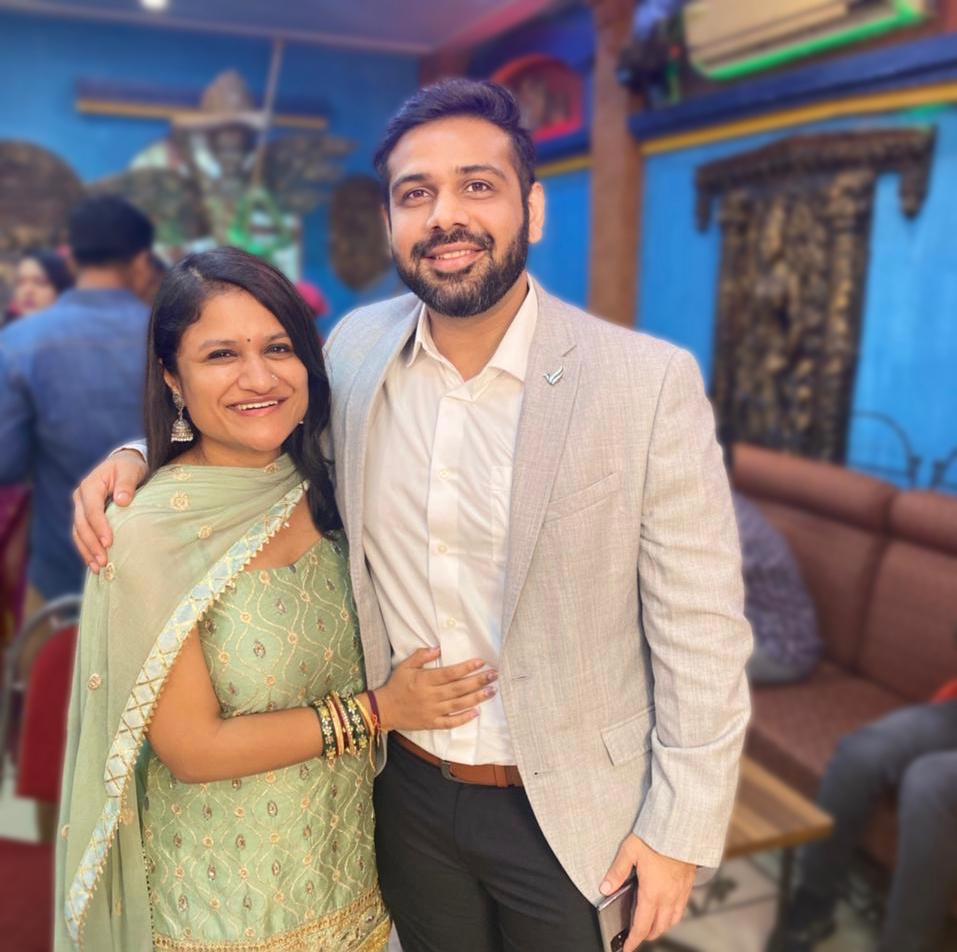 As his profile promised, Samir was midway through baking a batch of brownies when they started messaging. They hit it off instantly, and the conversation flowed easily—about food, their jobs, and their lives. "Although we had different backgrounds, we had both lost our fathers early in life and I felt like there was some unspoken empathy we had between us," says Samir. "We each understood where the other was coming from."
Because of the pandemic lockdown, finding a place to meet for a first date was a struggle, but after some research they settled on a local brewery as the ideal spot for their first outing. Samir arrived early with a box of freshly baked brownies in tow. "It was the sweetest thing someone has ever done for me on a first date!" Shreya says. For the usually shy Samir, this date was an anomaly as well. "I can be very self-conscious and reserved when meeting someone for the first time," he says. "But with Shreya, I don't know what happened, I felt so comfortable and blabbered for ages." They sat and talked for almost five hours, and when the night ended, they felt there was still so much left to say.
"One of the most interesting parts of getting to know him was how he challenged my preconceptions," says Shreya. "I used to think engineers were boring and nerdy." She also never thought she'd be in a romantic relationship with someone outside her faith: she's Hindu and he's Muslim. "I figured that it would be an uphill battle with my family," she says. "When I met him, my thoughts on both of these things started to change." But those differences didn't seem to matter—from then on the two talked non-stop and made a conscious effort to meet at least once a week.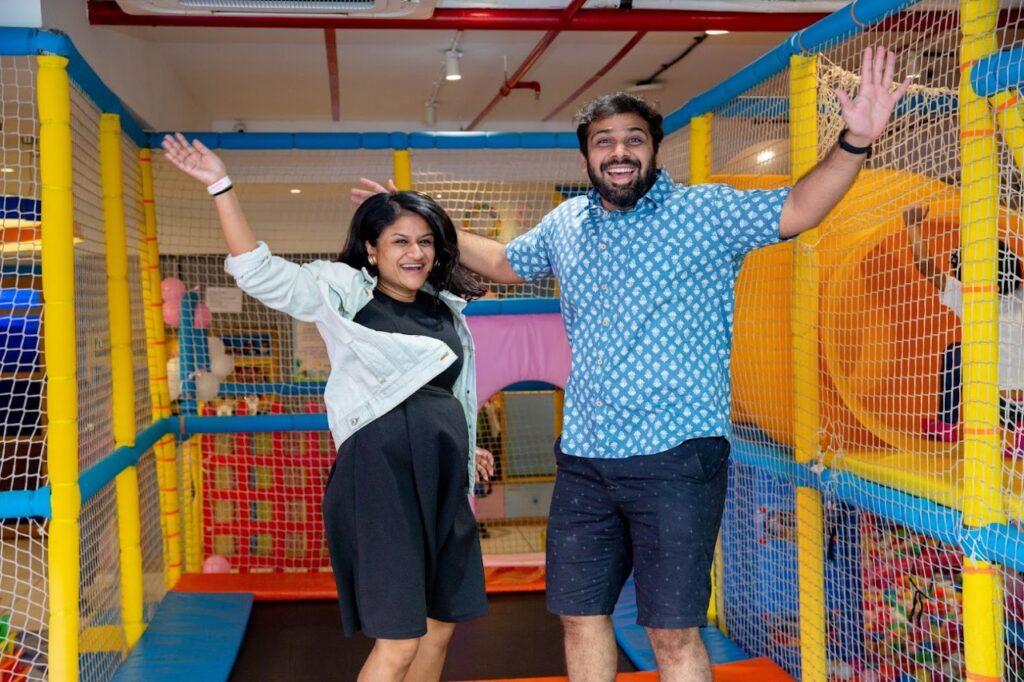 Although Shreya felt lucky to have found Samir, she still had her walls up after her last relationship. "There were traces of emotional baggage, and I still had this idea that meeting your soulmate could only happen organically, not through an app," she says. "But I could always talk to Samir about it and he would be there for me." It was only when she had to take a month-long trip out of Pune that she finally realised how much she missed seeing him every week. 
Then, Shreya made a surprise revelation: she'd applied for Canadian citizenship as she'd always been interested in living abroad. Samir was initially reluctant, never having considered leaving India. But an hour later he found himself sending a message to Shreya, saying: "If you want to do this, we'll make Canada happen together." That citizenship request didn't come through, but it made Samir realise exactly how it would feel to lose Shreya.
They soon realised that together, their differences were their strengths—they brought out the best in one another. At parties she was the bubbly extrovert, while he was the reluctant introvert. "I used to hate going to parties where she'd make me talk to everyone," says Samir. "I'd run and hide in a corner, but over time I evolved and now I can make conversation in any situation." While Shreya was bringing him out of his shell, she was learning from him too. "I admire his dedication," she says. "I was very lazy but he would read and run five kilometres every day. I was inspired by his commitment to his routine which inspired me to commit to more healthy routines too."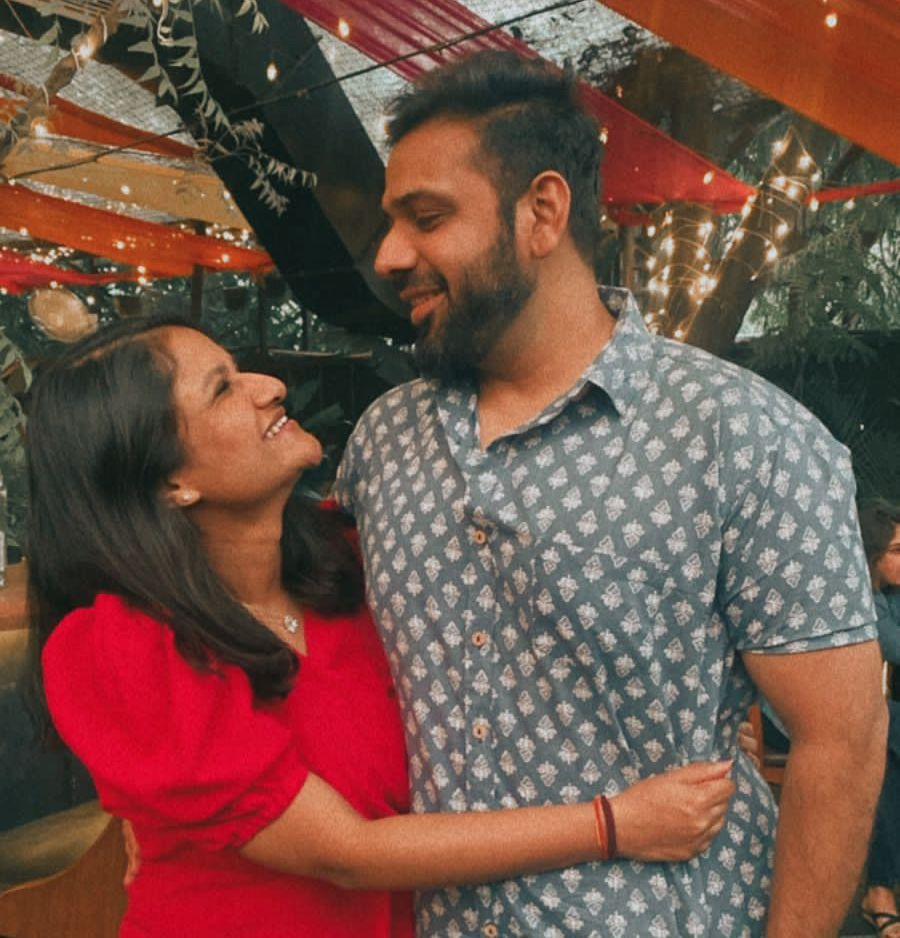 Their burgeoning relationship didn't go unnoticed. Although their friends were sceptical that true love could come from an online relationship, over time it was clear to everyone that this wasn't a passing fling. Though they came from different religious backgrounds, they found that their families were more on board with the match than they suspected. "After we'd been dating a while, it seemed to be an unspoken assumption that we'd get married," says Shreya. "In fact, my mom called up his mom and they decided when to do the wedding. So we didn't really have to do anything!"
In August 2022, they made it official in a simple home ceremony where they signed the register and exchanged garlands on Shreya's balcony. "It was a court marriage," says Shreya. "Just close friends and family. There were no religious ceremonies, just the fun parties, which was exactly the way we wanted it!"
Today they live in Munich, Germany, where Shreya was offered a job opportunity. Canada is still tentatively on the books for the future, but for now, they're just enjoying their new adventure together. "Sometimes I think about how if I hadn't opened Bumble at that moment and her profile hadn't appeared in front of me, we wouldn't be here," says Samir. Says Shreya:, "He checks off every item on a checklist I never even knew I had."