Love
Destiny and Ashley Fell in Love. The Problem? Ashley's Dad Was Destiny's Boss
On their first date after matching on Bumble, Ashley and Destiny were blown away by how much they had in common. It was uncanny: they had the same middle name (Elaine), were children of divorce, and had formative experiences taking care of their grandmothers, who both had Alzheimer's. More unusual still? Destiny is a firefighter, and Ashley's dad is a fire marshal.
As the two got to know each other over chips and salsa at a Mexican restaurant in rural Woodstock, Ga., they realized they'd have to overcome a couple big challenges. For one, Ashley was still closeted. And at the firehouse, Ashley's dad was technically Destiny's boss.
Ashley worried that being open about her sexuality might cause problems for her dad's career. "There's a bunch of people who don't understand or accept the LGBTQ community in the fire department, so I didn't know if they would look down on him or something," she says.
Destiny was the first woman Ashley had ever gone on a date with. Before changing her Bumble preferences from men to women, Ashley had known something was off. "I couldn't figure it out — I didn't understand why I wasn't connecting with anybody," she says. "I kind of resolved that it would never get better." Finally, after a gay friend suggested that Ashley might just be "in the wrong pool," she decided to give dating women a try. The day she updated her Bumble bio was the day she swiped right on Destiny.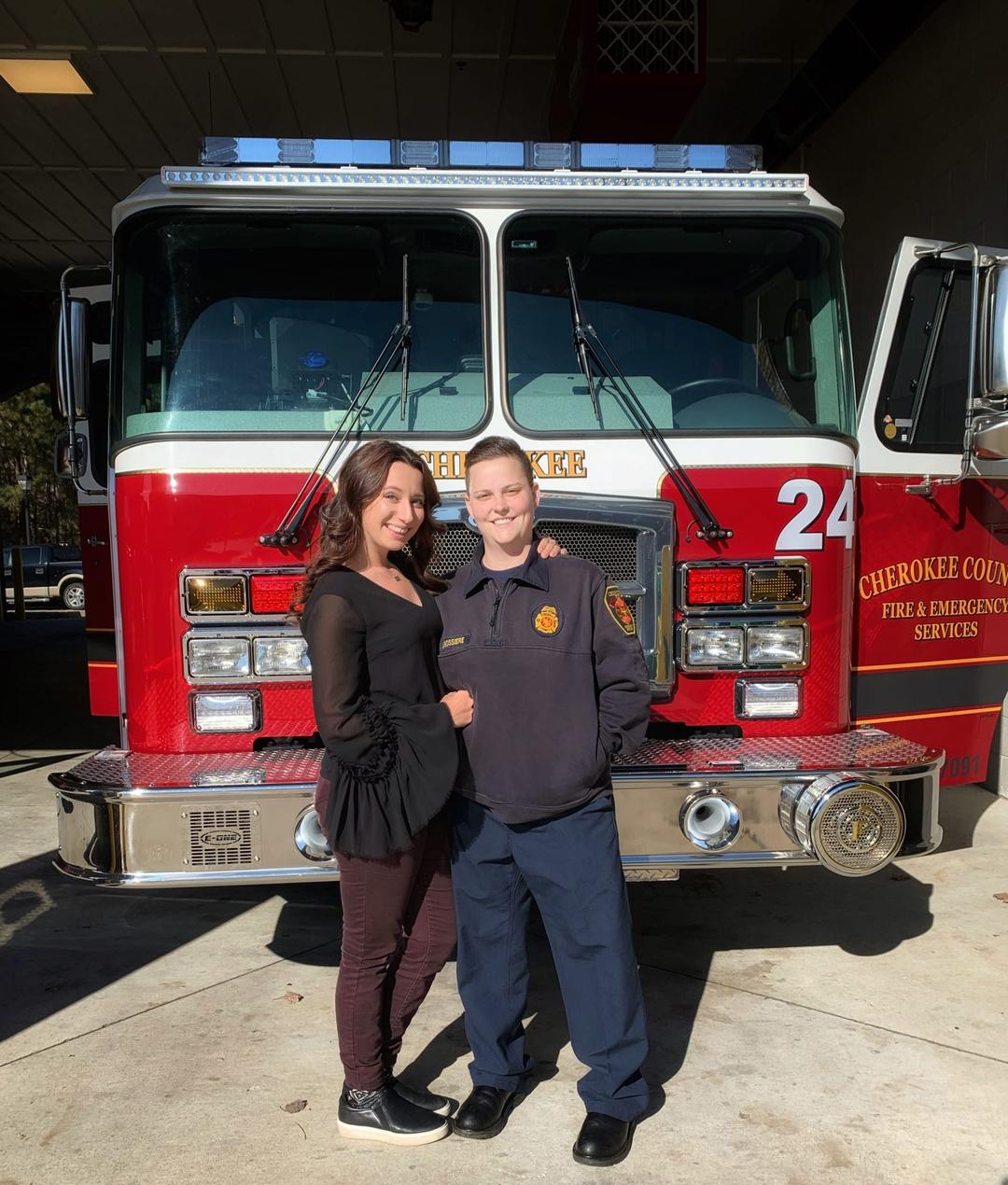 "The second I met her, I was like, oh yeah, I was dating all wrong people," says Ashley. After that first date, Destiny also left feeling like something was different about this match. "I felt like I struck a gold mine," Destiny says. "I was just like, 'Where has this girl been for the last 28 years of my life?'"
All of their commonalities led to a deep initial connection, and the two found that their shared experiences meant that they had a shared outlook on life. "Because of what happened with our grandmothers, we have a different perspective on life where we understand it could be gone tomorrow," says Ashley. They formed a bond so close they could communicate with just a glance — something neither had found before, even in the closest friendships. "I can look at her and she knows exactly what I'm thinking, and we'll start laughing before either of us have said it out loud," says Ashley.
"I was just like, 'Where has this girl been for the last 28 years of my life?'"
Ashley and Destiny were determined to make things work despite the challenges they knew they'd face. Even if it meant potentially putting her career at risk, Destiny decided that supporting Ashley through her coming out journey was worth it. "There was never a day that I wanted to walk away from it," Destiny says. "I just wanted to be there for her."
Ashley was scared to come out to her family, but seeing Destiny live her life so openly gave Ashley the courage she needed to start telling people that she was gay. It also helped that Destiny was incredibly understanding. "Destiny let me come out on my own terms and never put me down for being closeted," Ashley says.
Still, the thought of coming out to her dad terrified Ashley. "Being from the South, it's not the greatest thing in the whole world for your parents to hear," she says. Finally, after three months together, Ashley bought her dad some ice cream (eating ice cream is "his happiest place") and told him she was dating Destiny. After all the nerves and build up, her dad was accepting. "He said, 'If you like her, I like her,'" Ashley recalls. "Being scared was all in my head."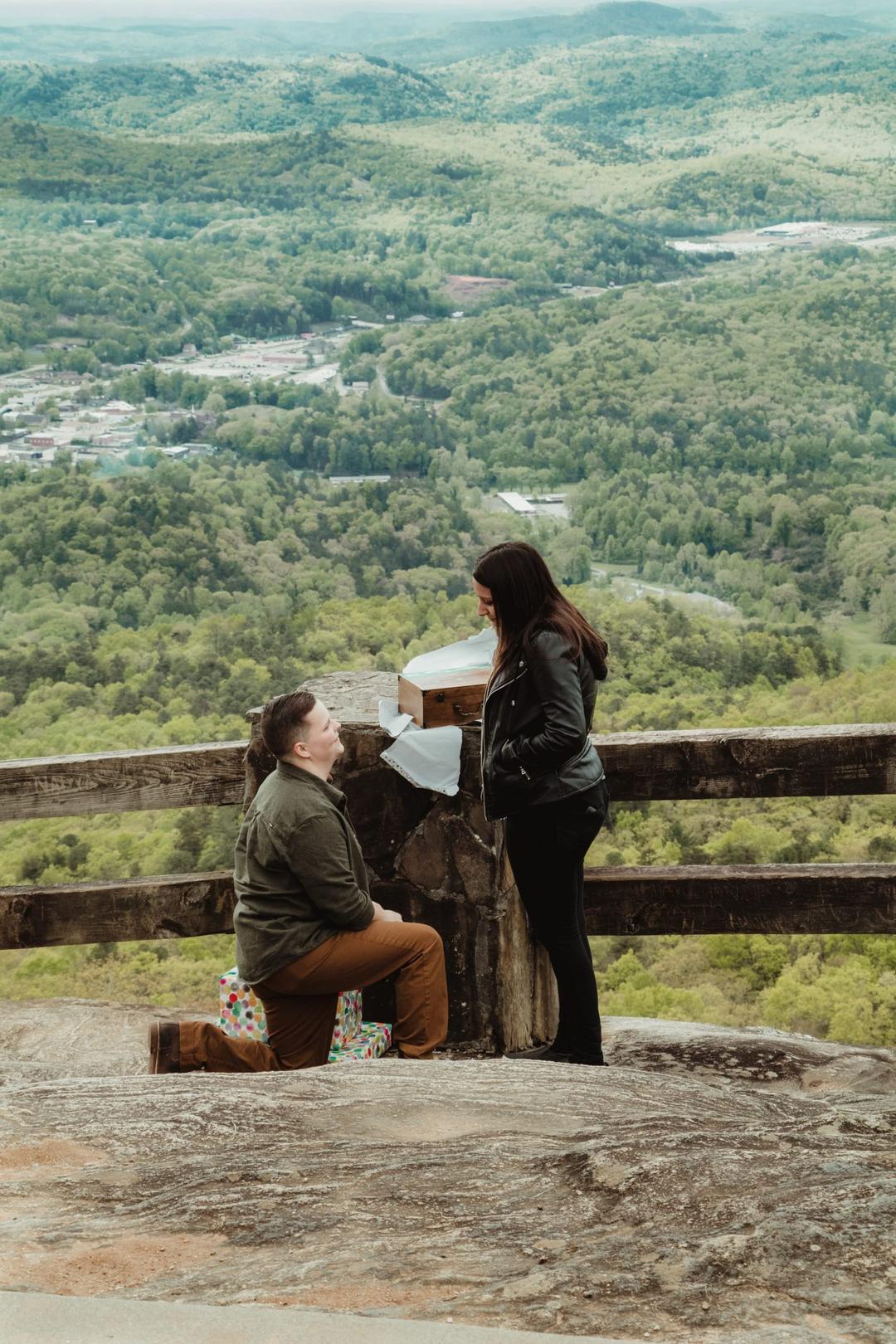 They eventually moved in together, and before the coronavirus pandemic hit, Destiny had worked out an elaborate plan to propose to Ashley. It involved sending Ashley to see a friend in New York (one of her favorite places) and then showing up with a ring. Instead, on their one year anniversary, Destiny asked Ashley to join her for a trip to Black Rock Mountain State Park. There, she presented Ashley with a woodburned box that read "Will you marry me?" and got down on one knee.
A few months later in June, Ashley and Destiny decided to have a small wedding at the house they bought together. "I was really nice just to have our family, because I felt like the people that were there were the people that meant the most," says Destiny. Even though it took some time for Ashley's family to really adjust to her being out, now, "it all just works," says Ashley. "Everybody gets along. It literally feels like puzzle pieces coming together."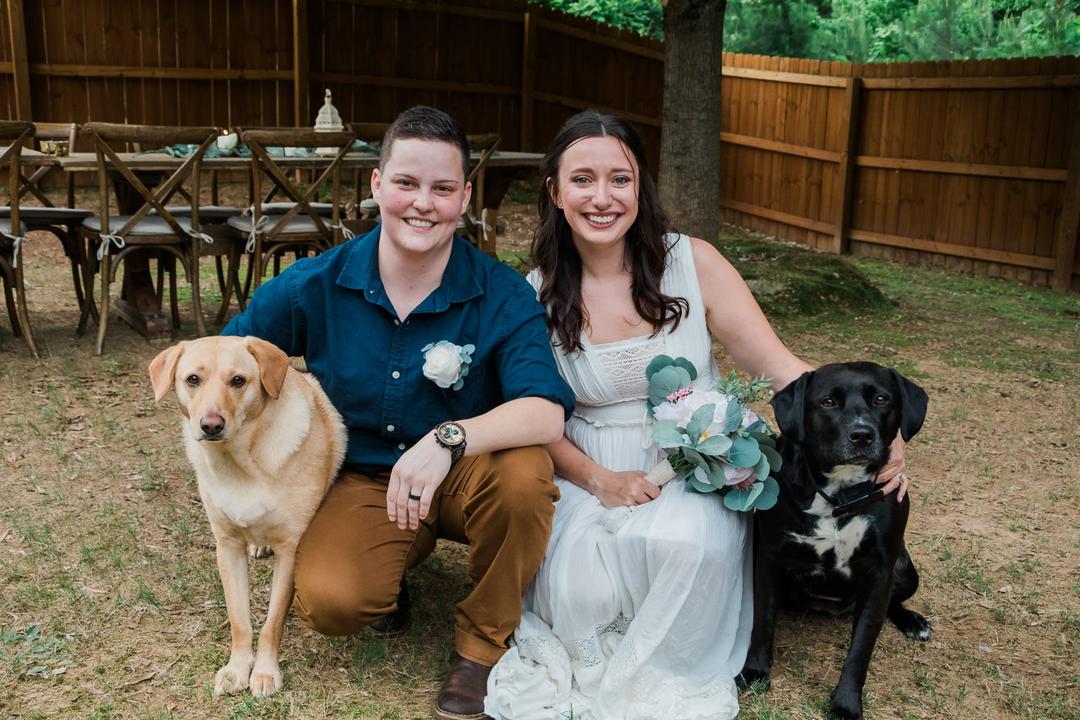 "The best part about being married to Ashley is just knowing that I finally found my best friend," says Destiny. "I get to share my life with the girl that I have imagined and dreamed of since I was a teenager. It's a very sweet feeling."