Love
They Were Honest About Not Looking for Love. But for Caicy and Faye, It Came Easily.
When Faye, a London-based digital marketing manager, joined Bumble, she was newly single and not looking for anything serious. "I think I saw signing up as a bit of a time filler while I was finding my feet in dating again," she admits. So when she matched with Caicy, a recruitment manager, in summer 2017, she set out to keep the connection light and low stakes. Caicy, too, had just ended a three-year relationship when he downloaded Bumble. "I'd come out of that feeling really disillusioned with dating," he says. "I didn't want to close myself off, but I wasn't looking for anything."
Caicy's profile said that he loved GIFs, so Faye reached out in the app with a slightly bizarre GIF of a man waving hello with tape over his face. "Caicy sent back an equally strange one of a guy in bushes, saying 'Hi there,'" she recalls. From there it escalated as they tried to one-up each other's GIF game. "It was kind of a test of how weird we could be," laughs Faye.
Neither he nor Faye were in a rush to meet, and instead they got to know each other over messaging. The slow pace allowed them to feel comfortable with each other, says Caicy. "We were really honest with each other from the start that we'd both just come out of relationships and weren't in a place for commitment."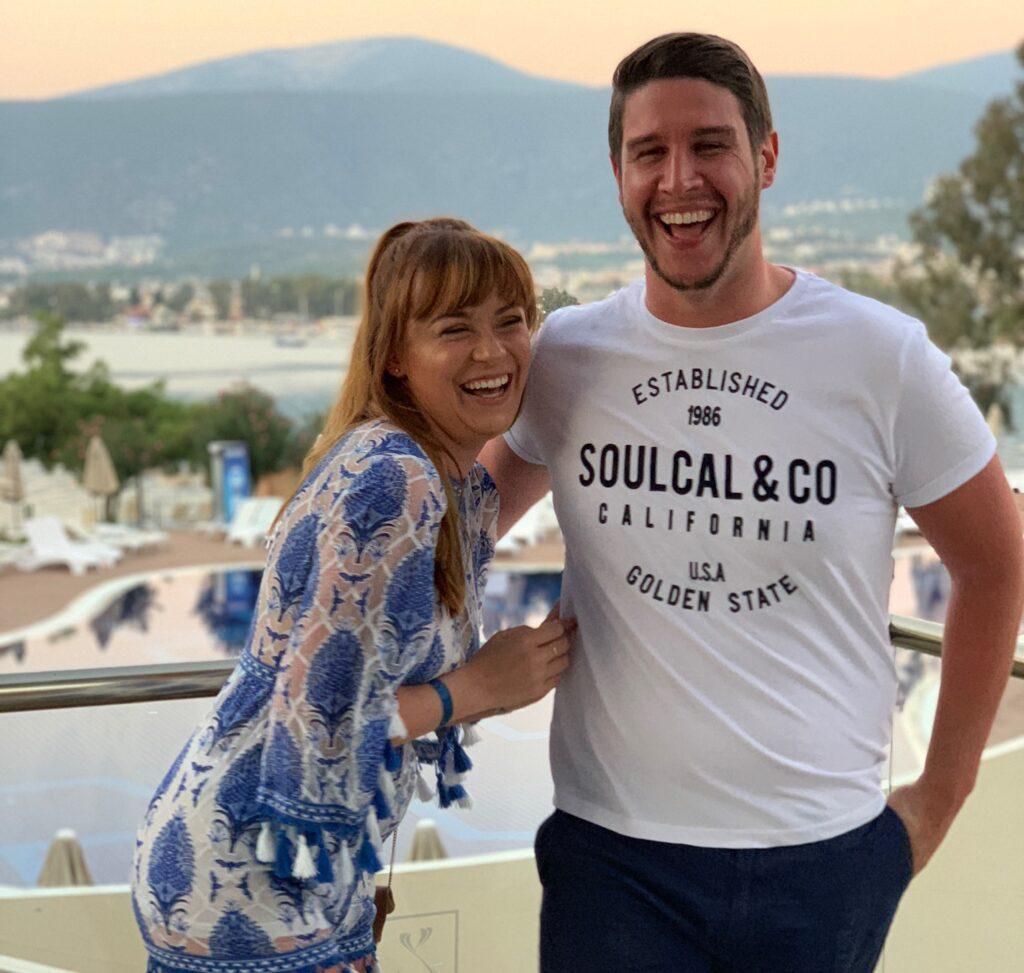 When conversation was still flowing after a few weeks, they felt confident there was a connection. Caicy, feeling the first-date pressure, planned an elaborate tour of speakeasies in London's Soho neighbourhood—down to the best drinks to order at each. But within an hour of when they were due to meet, he got a text from Faye: her closest tube station had been evacuated, and buses were disrupted. So instead, Caicy came to meet her.
They walked around central London for hours, sharing their upbringings and hobbies and continuing a game of two truths and a lie that they'd started over text. The playful banter they'd had chatting on the Bumble app flowed in person. "It was easy conversation," Faye remembers. "There wasn't an awkward silence."
Though they had said they didn't want anything serious, they agreed to keep dating. "One thing that we decided really early on was that if one of us changed our feelings, whether we stopped being into it or became very into it, we had to be honest with each other," says Caicy.
After a few months, Faye knew that she'd fallen for Caicy and summoned the courage to tell him. Caicy felt the same way, but he was still hesitant about the idea of a relationship: "It was just the resistance from being burnt previously," he says. But he knew that he risked losing Faye, and decided that he couldn't let that happen. From then on, they were all-in.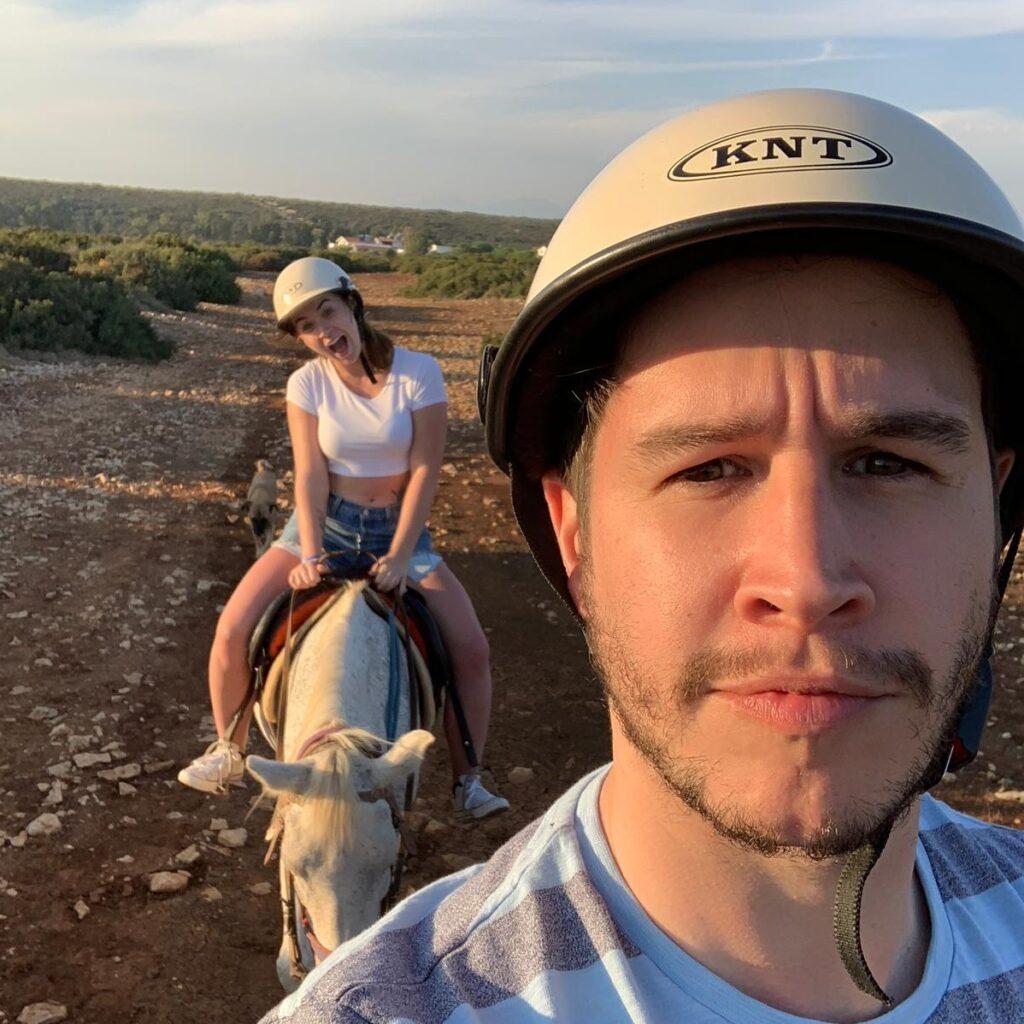 Early in 2019, after about 18 months of dating, they moved into a place of their own. Their rescue French bulldog, Fidget, made three soon afterwards. On New Year's Eve 2020, they toasted their future together. But the next day, feeling fragile after their night out, Faye started having cramps, then bleeding. She called a medical helpline and was told to go to hospital straight away. After a few anxious hours of waiting, a doctor broke the news that she could have cancer. "It was a scary thing to hear," she says.
A week later, Faye was confirmed to have cervical cancer. The couple absorbed the shock, then rallied. As Faye underwent five weeks of draining daily treatment, Caicy took care of the housework, dog walking, shopping, and cooking. Sometimes she was too sick to eat, and Caicy would cheer her up by pretending that Fidget could talk.
The couple had another stroke of bad luck when the final stage of Faye's treatment, an internal radiotherapy procedure, coincided with the onset of the COVID-19 pandemic. Luckily Faye was able to have the procedure, but for 48 hours she was alone in the hospital.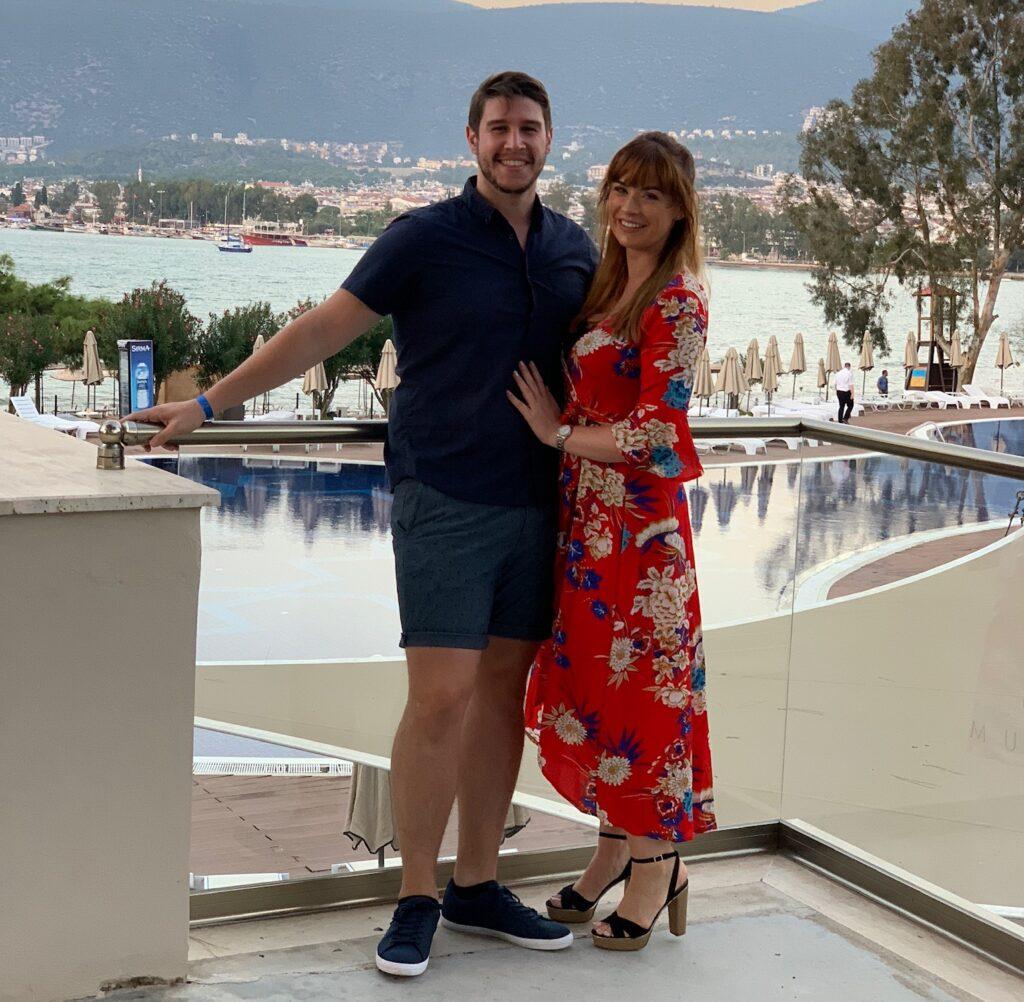 It was a success, but when Faye was allowed to go home, she was told she'd have to isolate for a full year as her immune system recovered. "The first thing I wanted to do was celebrate and see loved ones and I couldn't," she says. She was unable to have visitors or even be active, causing her to lean on Caicy even more.
Finally, after 12 months cancer-free, they celebrated by holding a game night with friends and playing "pop the tumour" (that is, hitting balloons with darts). To Caicy, that evening personifies them as a couple: "We've got a very good balance between having fun and dealing with things." With Faye in remission since mid-2020, the couple is looking to the future. They intend to explore the possibility of adopting children, but first comes travel—and, soon, a wedding. Caicy proposed on a trip to Poland in December, at the Christmas markets in Gdańsk with a custom-made ring. Faye was so shocked when Caicy got down on one knee, her response was, "Of course you idiot, just get up."
"Romantic as ever," Faye chuckles now, but true to their commitment to honest communication. She and Caicy may not have been looking for a relationship, but even through hard times, the decision to stay together felt easy.