Love
Thanks to Bumble (and a Nudge from Loved Ones), Divorcées Larissa and Stephen Found Love Again
By Ashley Edwards Walker
There are many reasons Larissa, an ER nurse in Ventura County, Calif., and Stephen, a firefighter and paramedic in Los Angeles County, might not have ever crossed paths. Both were divorced and weary of online dating. Larissa met her first husband "in the wild" at a comedy club, but they'd parted ways after 12 years of marriage. It wasn't until two years post-divorce that she felt ready to try dating again, but she wasn't quite sure how to meet people during this new phase in her life. "I had no idea what apps were even out there," she admits.
A friend and coworker named Whitney convinced her to download Bumble so Larissa could "learn how to flirt again." But after a string of dates with "bad boys," Whitney declared Larissa was going for the wrong men, and insisted on taking control of her Bumble account to find Larissa a nice guy.
Stephen was also unfamiliar with online dating after his marriage ended. "I'm old-fashioned," he admits. It was his 32-year-old daughter Krystal who told him, "'Dad, everybody meets online." "Here, give me your phone,'" he recalls her saying one night. She signed him up for Bumble, helped him build his profile, and showed him how to navigate the app before turning the reins back over to him.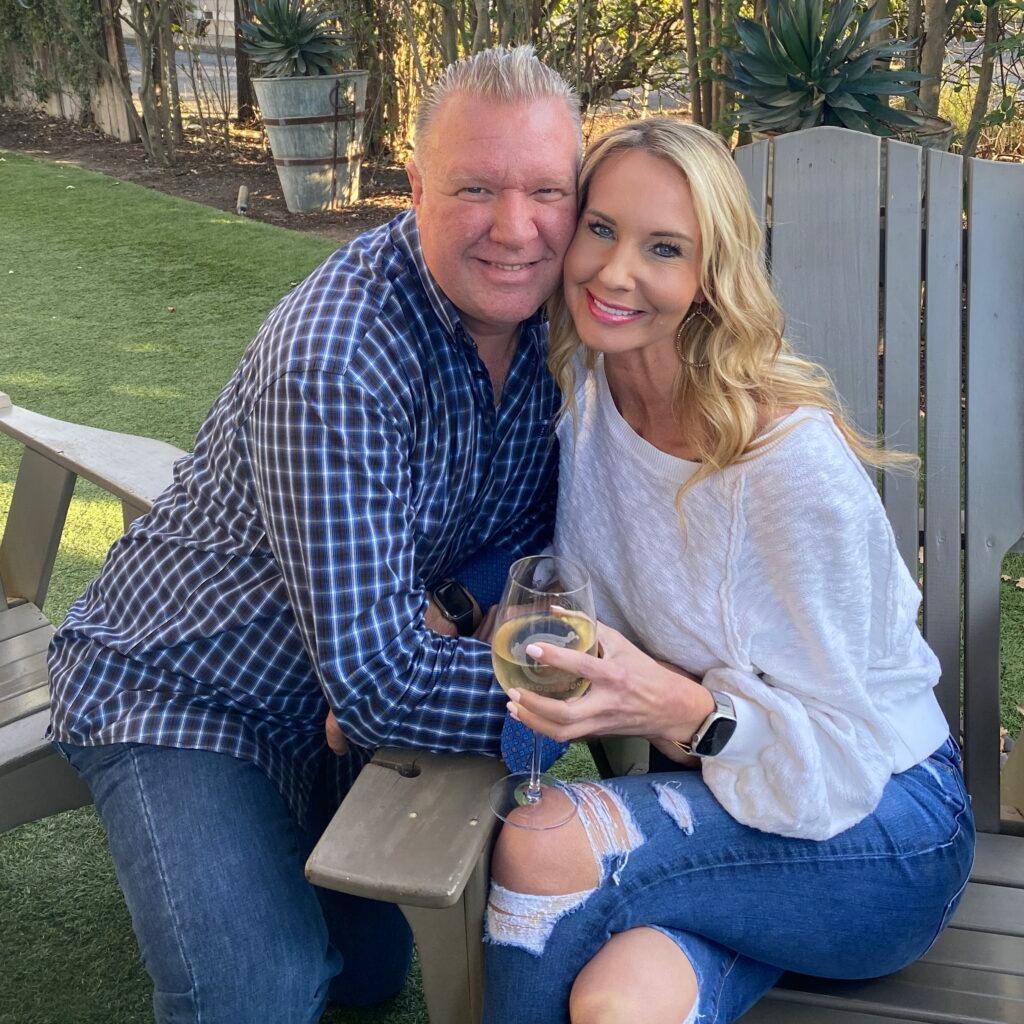 Still, even with Bumble's help, Larissa and Stephen might not have ever met had fate not intervened. They lived nearly two hours apart, and each had their respective location filters set to a 30-mile radius or less. Then one night in late June 2019, Stephen happened to be on duty in a helicopter, and the flight path crossed over the hospital where Larissa worked. When they landed and her Bumble profile popped up on his queue, Stephen thought, "Hell to the yes," he says. "First of all, she's gorgeous. Second of all, she seemed genuine, sweet, and intelligent. For me, it screamed 'total package.'" Whitney was swiping through Larissa's Bumble queue while they were both working an unusually quiet shift in the ER when Stephen's profile came up. Whitney swiped right and sent a message to Stephen on Larissa's behalf.
At first, Larissa was skeptical about their pairing because Stephen wasn't her usual type. But after Whitney initiated the conversation between them, she decided Stephen was intriguing enough to keep their chat going. She liked that he asked her questions about herself, but never came across as intrusive. "He seemed genuine," says Larissa. They messaged back and forth on Bumble for a month before deciding to meet for their first date at a Mexican restaurant located halfway between their respective homes. There, they connected over their past relationships, working in similar fields, being single parents (Stephen has a son and a daughter, and Larissa is a mom to three daughters), and their faith and values. "I was just amazed, impressed, and thankful," says Stephen of their first meeting. At the end of the night, he walked her to her car and asked for her phone number.
Over the next week, Stephen sent Larissa daily texts to say good morning and goodnight. "It was very, very sweet," says Larissa. She worried about the distance, but was impressed when Stephen offered to drive to meet her at a restaurant near her home the following weekend. Their second date went equally well, but Larissa was still hesitant. On their third date, she told him she wanted to pump the breaks. "Dating was very fresh for me," she explains. "So I didn't want to be enamored with him. I wanted to put myself out there and date other people to figure out what I wanted. Because I only knew what I didn't want."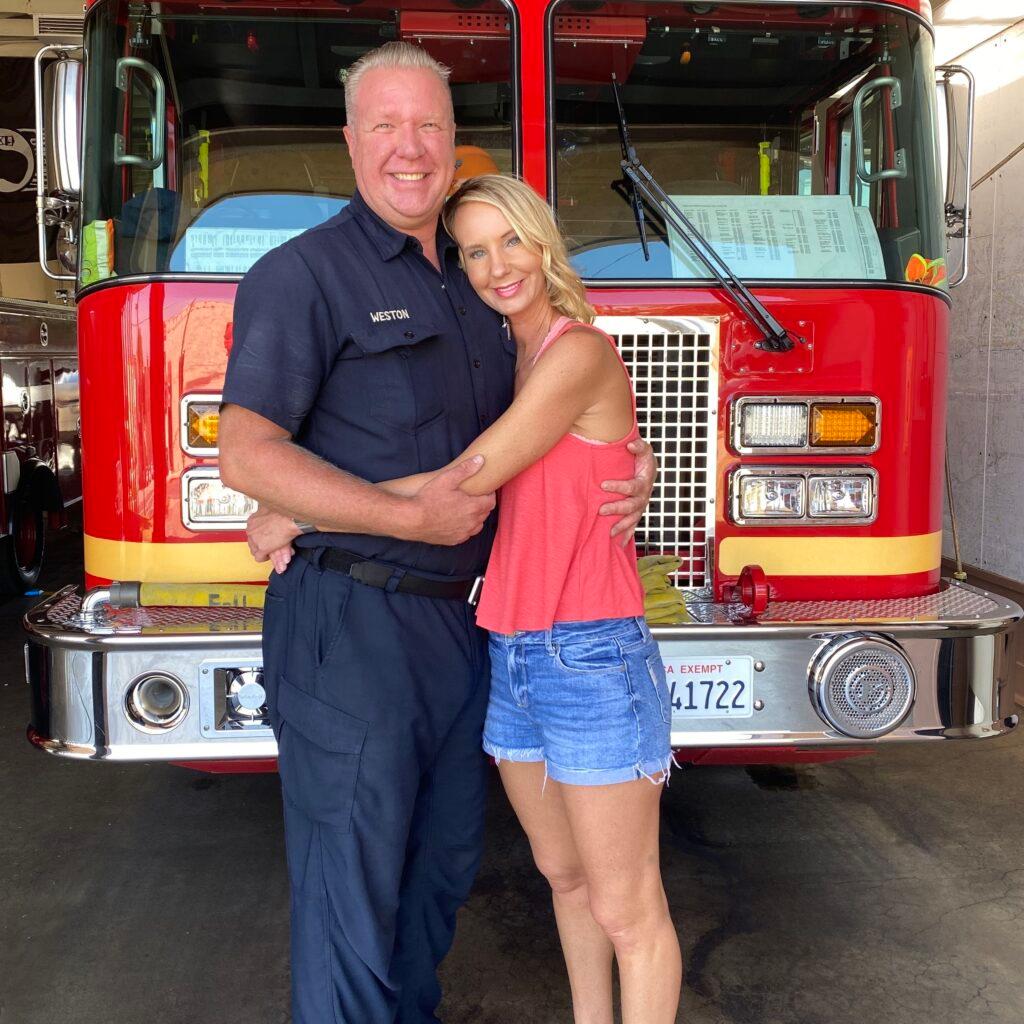 She asked if they could remain friends, and Stephen agreed even though he was "bummed." Deep down, he hoped that Larissa would eventually realize how great they could be together. Larissa continued going on dates with other guys she met on Bumble, but she and Stephen remained friendly. Two weeks later, when he invited her to a concert he'd previously bought tickets for, she agreed to be his plus-one. There was some tension at first: Were they hanging out as friends? On a date? But after a romantic dinner and watching the band perform, they held hands on the way back to the car. Then they kissed. For Larissa, it came down to the realization that, out of all the men she had spent time with, she ultimately preferred Stephen's company. "I thought, 'What am I doing? This is really silly,'" she recalls. "Because I just wanted to hang out with him."
Navigating their busy work schedules was a challenge, but Larissa and Stephen managed to see each other a few times a week from that point forward. They'd go out for dinners, hikes, and even started planning a trip to Italy, a destination that had long been on Larissa's travel bucket list. By February 2020, they were in an official relationship. Stephen's daughter Krystal was thrilled when he shared the news. "She was so excited for me," he says of his daughter's reaction. "I kept her updated as things were progressing, and it was just really wonderful." Larissa's friend Whitney was equally invested in the relationship. "She always wanted updates on how things were going," Larissa says. "She sort of felt like a proud mom, I think."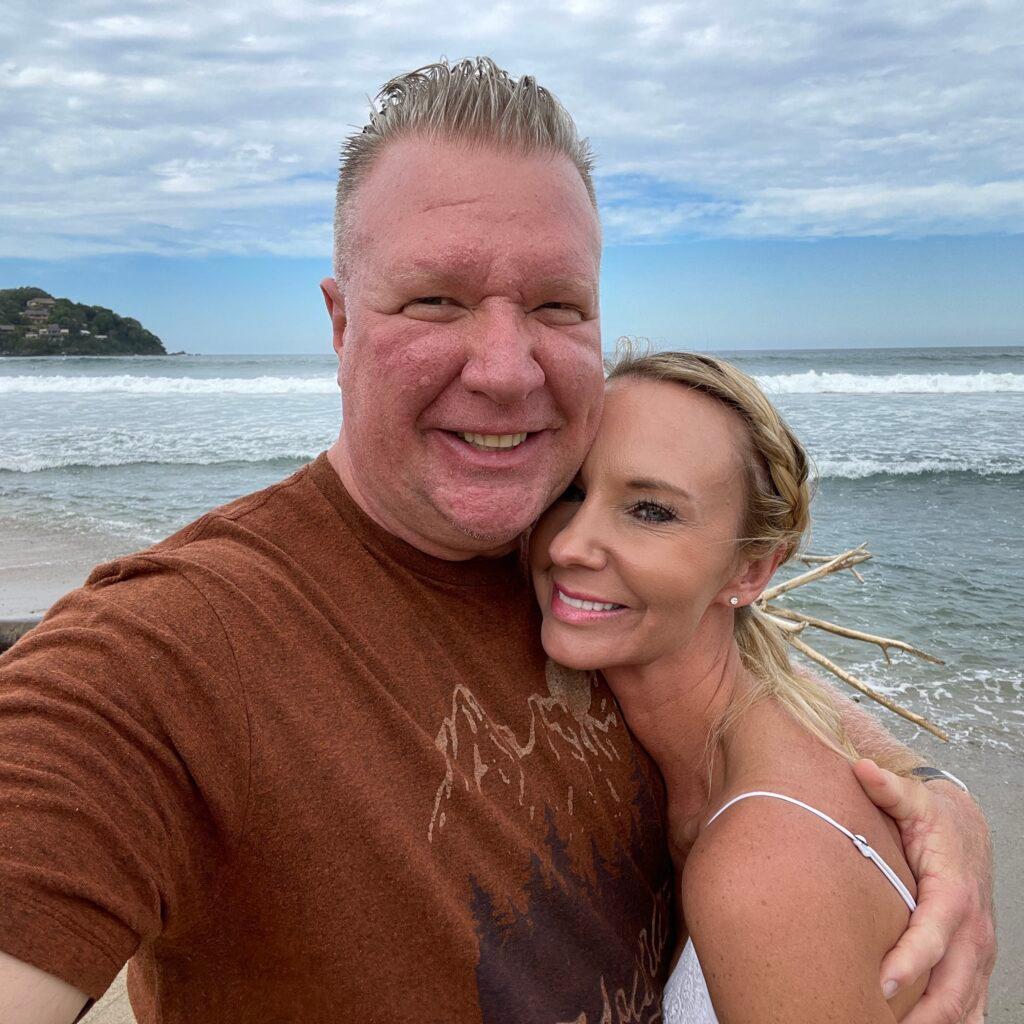 In truth, their relationship was progressing so well, Stephen was beginning to think about proposing. But he decided to hold off for a while longer so he didn't "scare" Larissa off by asking her to be his wife too soon—especially because they'd previously agreed that neither saw another marriage in their future. "Larissa is a unicorn," he explains. "I was just thinking, 'Oh god, I've got to be with her. It's too good to be true.'" When international travel was paused due to the COVID-19 pandemic, their trip to Italy—where Stephen intended to propose—was postponed indefinitely. So he suggested they instead head north to California's Napa Valley wine country in July 2020, just a year after they matched on Bumble. Not long after checking into their cottage, Stephen popped the question. "I was shocked," says Larissa. "But even though I'd said I was never going to get married again, I knew in my heart of hearts it was something I would regret for the rest of my life if I didn't say yes." Their wedding was held at a ranch in Malibu in August 2021.
Both Stephen and Larissa agree they never could've anticipated the life they'd build together within just two years after matching on Bumble. For Larissa, meeting Stephen completely changed her perspective on life. "The way I lived was by staying in my comfort zone," she explains. "And meeting Stephen blew that out of the water. I realized how narrowly I was looking at life, love, and everything else that followed suit." She's grown more confident in herself by putting herself out there to travel, see friends, and try new things. "It's an incredible gift that he gave me," she says. Stephen agrees their partnership had also helped him evolve into a better version of himself. "I want her to have the very best," he explains. "Which means I just want to continue to strive to improve and be a better man, a better husband, and a better dad and stepdad. It's what she deserves."
Main photo credit: Wild Whim Design & Photography