Love
One Month Into Dating, He Got Hit By a Car—and She Stayed
by Ashley Edwards Walker

When Rebecca introduced Scott to her mom, he had a black eye, missing teeth, and walked with a cane. It wasn't exactly how she envisioned her mom meeting her new boyfriend, but "we laugh about it today," she says.
And that meeting almost didn't happen. Two months after Scott and Rebecca met on Bumble in January 2017, and a month after their first date, Scott was hit by a car while crossing the street in San Francisco, where he and Rebecca both live. He was left with a brain bleed, multiple broken bones, and months of recovery ahead of him.
Rebecca was out of town when it happened, on a birthday trip with her twin sister Sarah. She and Scott had been texting on and off all weekend, so when Monday rolled around and she didn't hear from him, she felt torn.
"It was strange," says Rebecca. "But I didn't want to be that girl that feels like she needs to talk to the guy every hour." It wasn't until Rebecca returned home that she finally got answers. In a brief text, Scott explained he'd been in an accident and was in the ICU.
Do you want me to come? she wrote.
Yes, he replied.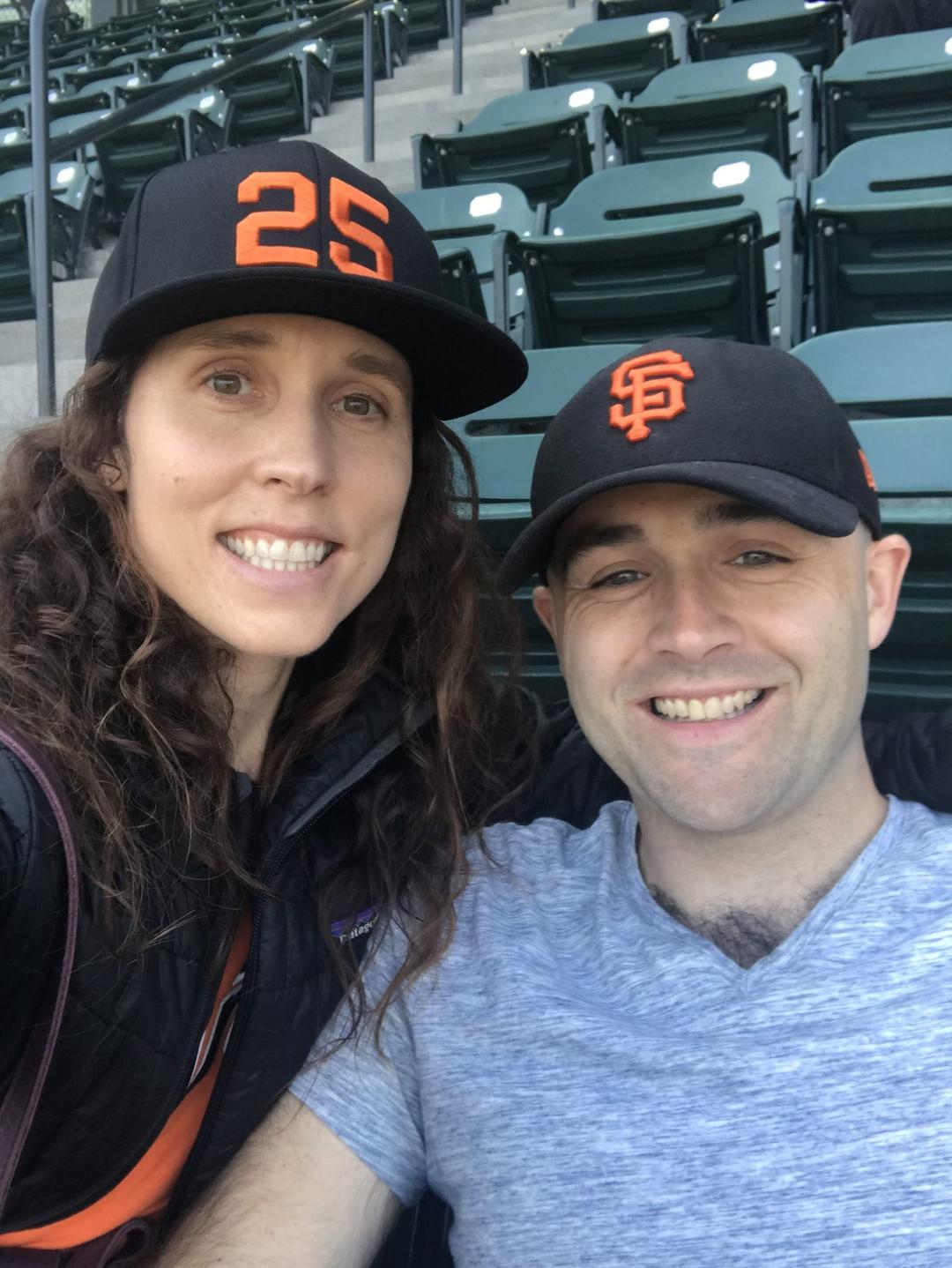 Rebecca met Scott's friends for the first time in the waiting room at the ER. The doctors warned Scott's recovery would require constant monitoring, a months-long undertaking. His family lived across the country in Kentucky and were unable to travel. His best friend Sam offered to help, but had children of his own. To Rebecca, it was clear Scott needed her. But it was a big commitment. She called her mom for advice.
"She didn't even know I was dating someone," says Rebecca. "She said, 'It's not like you're married to him. You don't have to stay.' And I thought about it. But I just couldn't leave him knowing we'd had a connection prior to this accident."
Scott, too, was unsure how to move forward under the circumstances. "I was surprised that she was doing all this," admits Scott. "But I also felt like I couldn't reject it — not that I wanted to. I think one of the things that is very obvious if you know Becca is how nice and thoughtful she is. That experience showed it to me more than anything else."
"I just couldn't leave him knowing we'd had a connection prior to this accident."
The truth is, Rebecca and Scott hadn't gotten off on the strongest footing. For their first date, Scott took Rebecca to a bourbon bar, a nod to his Kentucky heritage, but it was closed. The tiki bar they went to instead was crowded and loud, making conversation difficult. On their second date Rebecca, who is shy, was so quiet Scott assumed she wasn't interested — until she kissed him. "It seemed like she wanted the date to be over with," says Scott. "So it was a very shocking turn of events for me."
Upon realizing they did have a connection, Rebecca and Scott spent the next month going on "typical" dates: visiting restaurants, breweries, and donut shops. Then the accident happened and their blossoming relationship hit warp speed. All of a sudden, Rebecca was calling Scott's sister — who she'd never met — to update her on Scott's recovery. Then Rebecca introduced Scott to her mom. "The most hilarious thing was my mom didn't realize he was bald all the time," says Rebecca. "She thought it was from the accident."
Fortunately, all of that time together only made Scott and Rebecca's relationship stronger. As Scott healed, the couple bonded over their love of running (Rebecca had liked that Scott's Bumble profile included photos of him at races he'd done). So once Scott was able, they decided to train for and run the Rock 'n' Roll Las Vegas half marathon together. As their relationship progressed, Scott also grew close to Sarah, who lives with Rebecca. Rebecca loved that Scott was intentional about giving them twin time and making sure Sarah always felt included.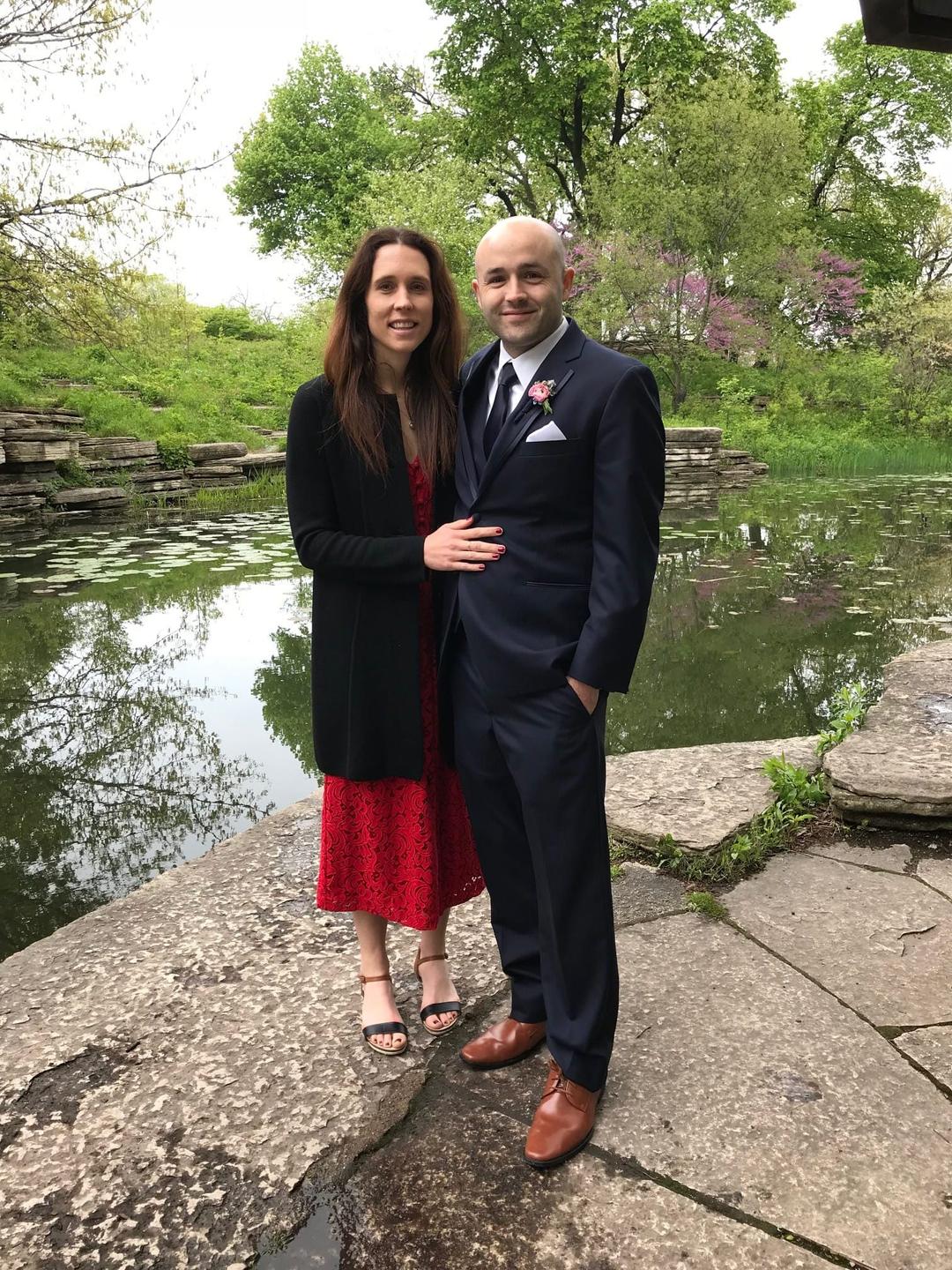 In summer 2019, after more than two years together, Scott and Rebecca traveled to Italy for vacation. On their second day there, Scott proposed in Rome's Orange Garden. The wedding was scheduled for September 2020, but then, in another surprise turn of events, COVID-19 struck.
Since Rebecca and Scott are eager to start a family, they decided to keep their wedding date. The ceremony will be smaller than what they originally envisioned: just 12 people outside at the San Francisco Botanical Garden. Afterwards, they'll toast their nuptials with cake, champagne, and friends and family via Zoom. The ceremony they'd originally planned will take place on the same date next year
It's been a wild ride, but Rebecca's grateful for everything she and Scott have been through. She says, "In a way, it brought us closer."