Events
Introducing Bumble Mag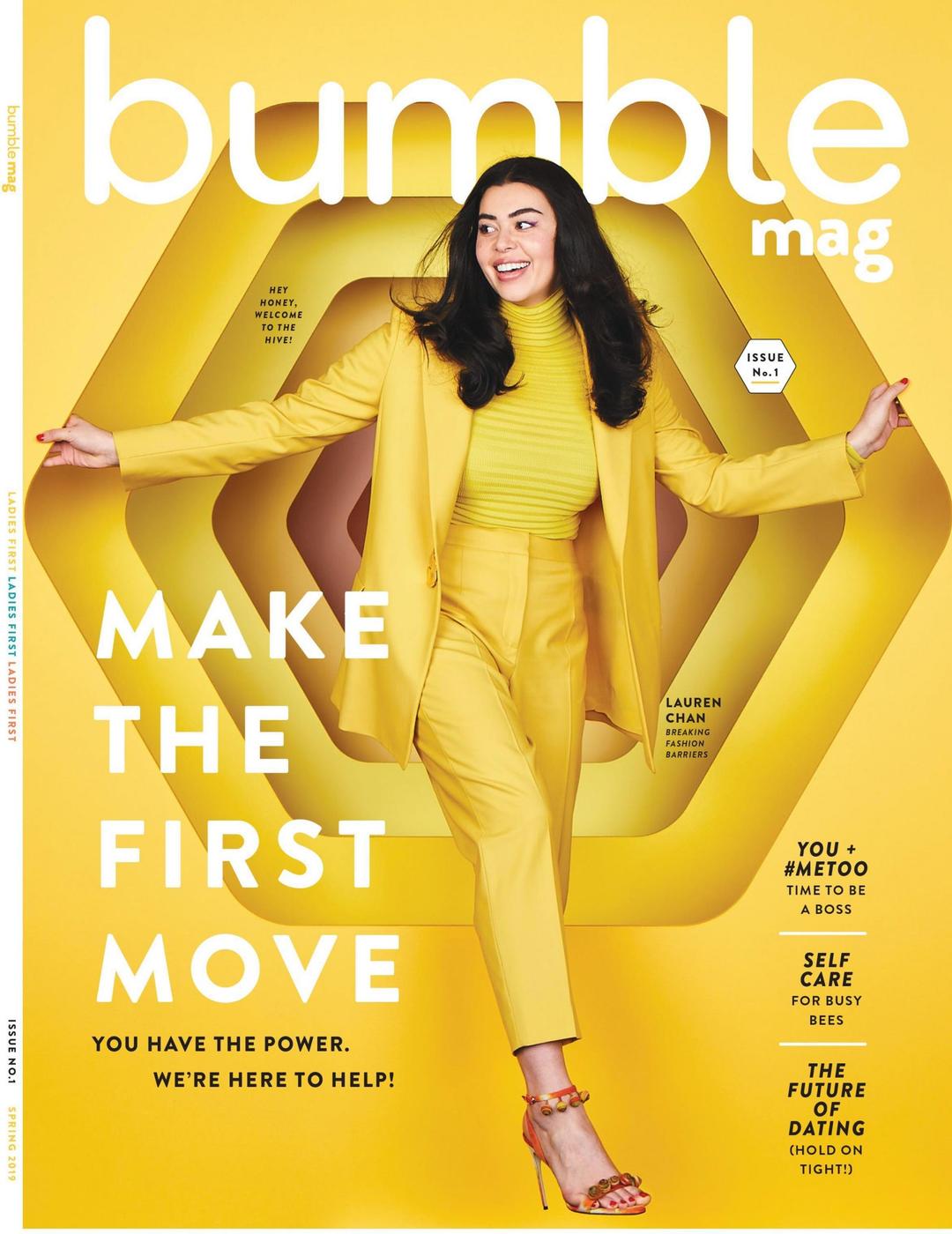 Ever since Bumble launched back in 2014, our users have turned to us for advice — first, on all things dating and relationships, from how to make the first move to handling a ghosting or break-up.
In the last four-plus years, as we've grown from a dating app into a social networking platform, you've come to us wondering how to make new friends as an adult, how to grow your side hustle into a career, and so much more.
Now, we're excited to bring you more of what you've asked for all along, all in one convenient (and beautiful!) package.
We're proud to introduce Bumble Mag, our new print magazine in conjunction with Hearst Magazines.
In this first issue, you'll find real-talk from experts, in-depth features, trend pieces on hot topics, answers to burning questions posed by our users, and more. (Don't miss the pull-out poster with two backdrops for your new profile pics!)
Contributors include tennis icon and Bumble global advisor Serena Williams; actresses and Bumble creative directors Erin and Sara Foster; and inspiring entrepreneurs like Man Repeller founder Leandra Medine; jewelry designer Jennifer Meyer; and Away luggage co-founder Jen Rubio.
And, of course, because our users — all 50 million-plus of you! — are at the center of everything we do, we thought it made sense for a real user to grace the first cover. Lauren Chan is a model and entrepreneur; her plus-size women's workwear line Henning will launch later this year. You can find her on Bumble Bizz.
We're giving copies of this first issue of Bumble Mag away for free while supplies last! Just open the app and match with the magazine's profile and we'll send one your way.