Love
Spice Up Your Bumble Hangs With Cocktail and Snack Recipes from Singapore
These days, wondering what's for dinner is often the most exciting part of the day. It's what we can count on to nourish and energize us when other parts of life seem uncertain. Sharing a cocktail or meal, even virtually, allows us to bond — and it's a great way to get to know a Bumble match.
Remember when Bumble's world-traveling Global Connector Bee ambassadors visited the lush Southeast Asian island nation of Singapore back in February? One of the things that Brigette and Jules loved most about their time in the so-called "Lion City" was the delight of eating like a local. Feeling inspired? We have a few recipes that could help bring Singapore's singular multi-ethnic culture right into your kitchen. Attempt them with a Bumble match to add an extra element of excitement!
Singapore Sling
Get things started with Singapore's iconic cocktail: The Singapore Sling. This sweet drink, known for its playful pink tint, was created in 1915 by bartender Ngiam Tong Boon at the island nation's luxurious Raffles Hotel.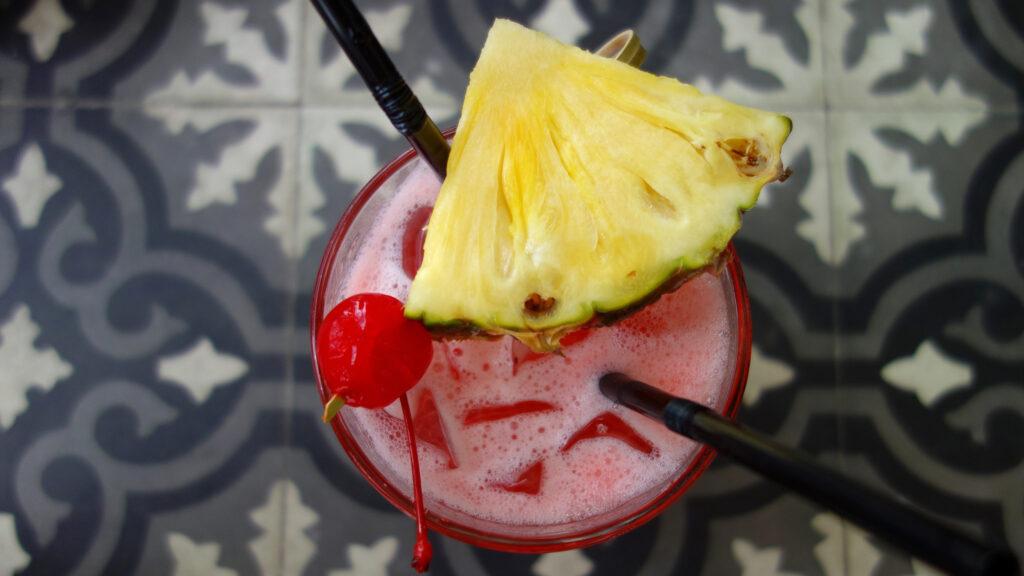 Here's what you'll need:
30ml Dry Gin
10ml Bénédictine
10ml Dry Curaçao
10ml Cherry Sangue Morlacco
10ml Grenadine
Bitters
22.5ml Fresh Lime Juice
60ml Fresh Pineapple Juice
Combine all the ingredients, pour it over ice, and enjoy al fresco with your match. Just add Video Chat!
Kaya Toast
If you prefer lighter fare, try a snack of Kaya toast. This simple dish is one of Singapore's most popular comfort foods, often eaten at breakfast — but really, any time of day or night!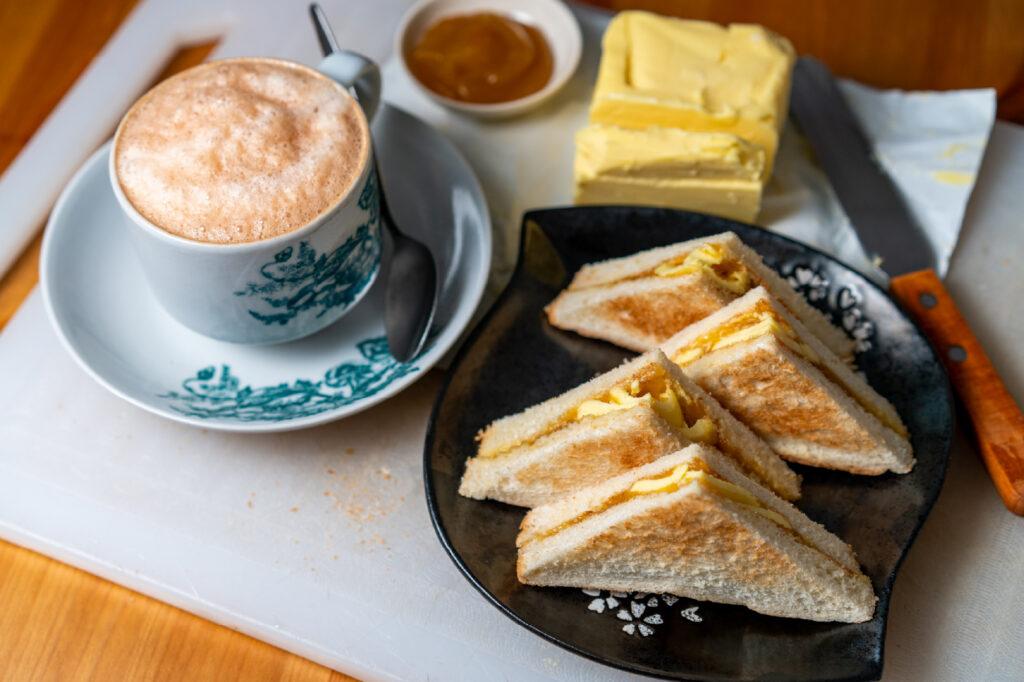 Here's what you'll need:
2 slices of white bread
4 pats of cold butter
~2 tablespoons of Kaya (Coconut) Jam
(You can use store-bought, or follow this recipe)
First, toast the bread and cut the crusts off. Then slather the pieces of bread with Kaya Jam. Finally, add the cold butter, and sandwich the pieces of toast together.
Slice them in half to create two sandwiches to enjoy in the afternoon with coffee or tea. (Or go rogue and pair it with your Singapore Sling!)
Although your jet-setting adventures may be temporarily on pause, there are still ways to get inspired by bucket-list locales like Singapore. We hope you enjoy these recipes with your next Bumble match!