Events
No Ghosting on Bumble!
Happy Halloween! We know you're probably putting the finishing touches on your amazing, culturally relevant costume in preparation for Tuesday night's celebrations. While you're doing that, we're tackling an issue appropriate for Halloween but not appropriate IRL: Ghosting.
Ghosting is the practice of ending a personal relationship with someone by withdrawing from all communication suddenly and without explanation.
While the concept of ghosting has been around for a long time, the word has only recently been introduced to our collective consciousness. Now everyone – your friends, co-workers, even your grandparents – know what ghosting is and how to use it in a sentence.
Because this vocab is now everywhere, it might be making some people believe ghosting is OK. We're going on the record to say it's not. It's disrespectful, mean, and downright rude.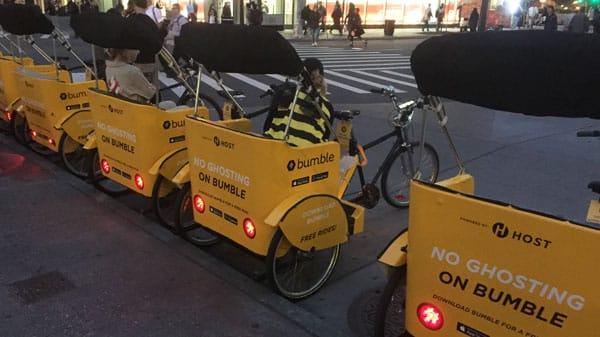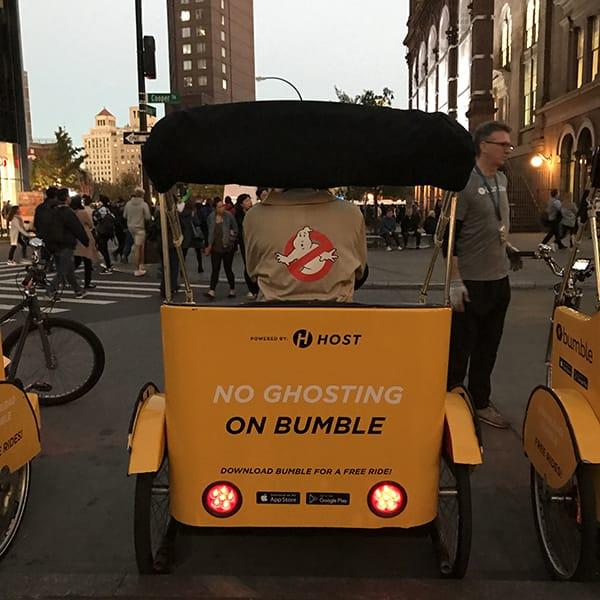 Over the weekend in New York City, Bumble partnered with HOST, a pedicab service, to offer free rides to passengers who had the Bumble app. The pedicabs were decked out in a custom "No Ghosting On Bumble" design and were all over the East Village getting people safely to and from all the spooky Halloween festivities.
One of our bees dressed up in a ghostbusting costume to broadcast the message loud and clear: Ghosting is not acceptable on Bumble!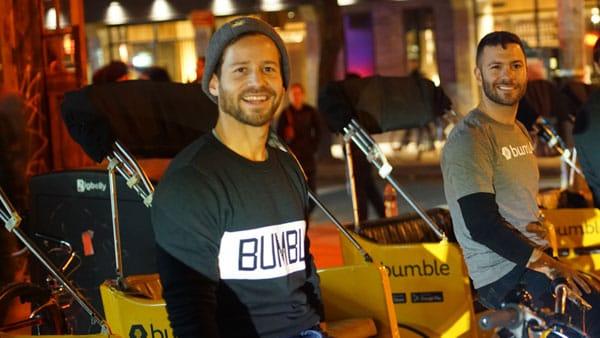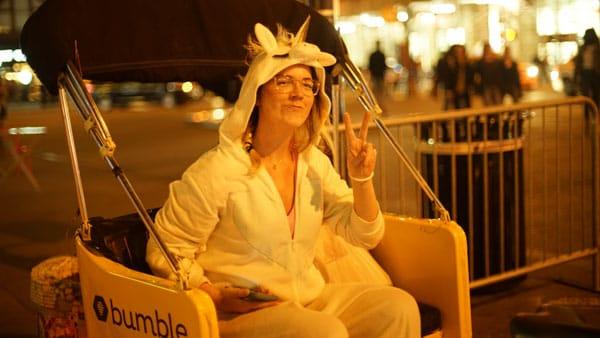 If you're in NYC and want a glimpse of our ghostbusting pedicabs, they'll be in the city's annual Halloween parade. The drivers will be dressed up as ghostbusters and they'll be handing out free Bumble gear!
While some relationships just aren't meant to be, there are much better ways of letting someone know you're not interested than pulling a disappearing act. We built Bumble to be a platform of kindness and compassion, and there's nothing kind about ghosting.