Love
We've Never Seen Wedding Henna like this Bumble Bride's Before!
The day after Shivani got engaged to Bo, she knew exactly who she needed to contact first as she began wedding preparations: Los Angeles-based henna artist to the stars, Neha Assar.
"I had been following her on Instagram after I was trolling for wedding ideas, and her work amazed me," Shivani said.
The result? Bridal mehndi — designs created using henna — that you have to see (below) to believe.
"Oftentimes, brides ask me to include details from their love story into their bridal mehndi," Neha said, taking Bumble through the intricate artwork and explaining each symbol.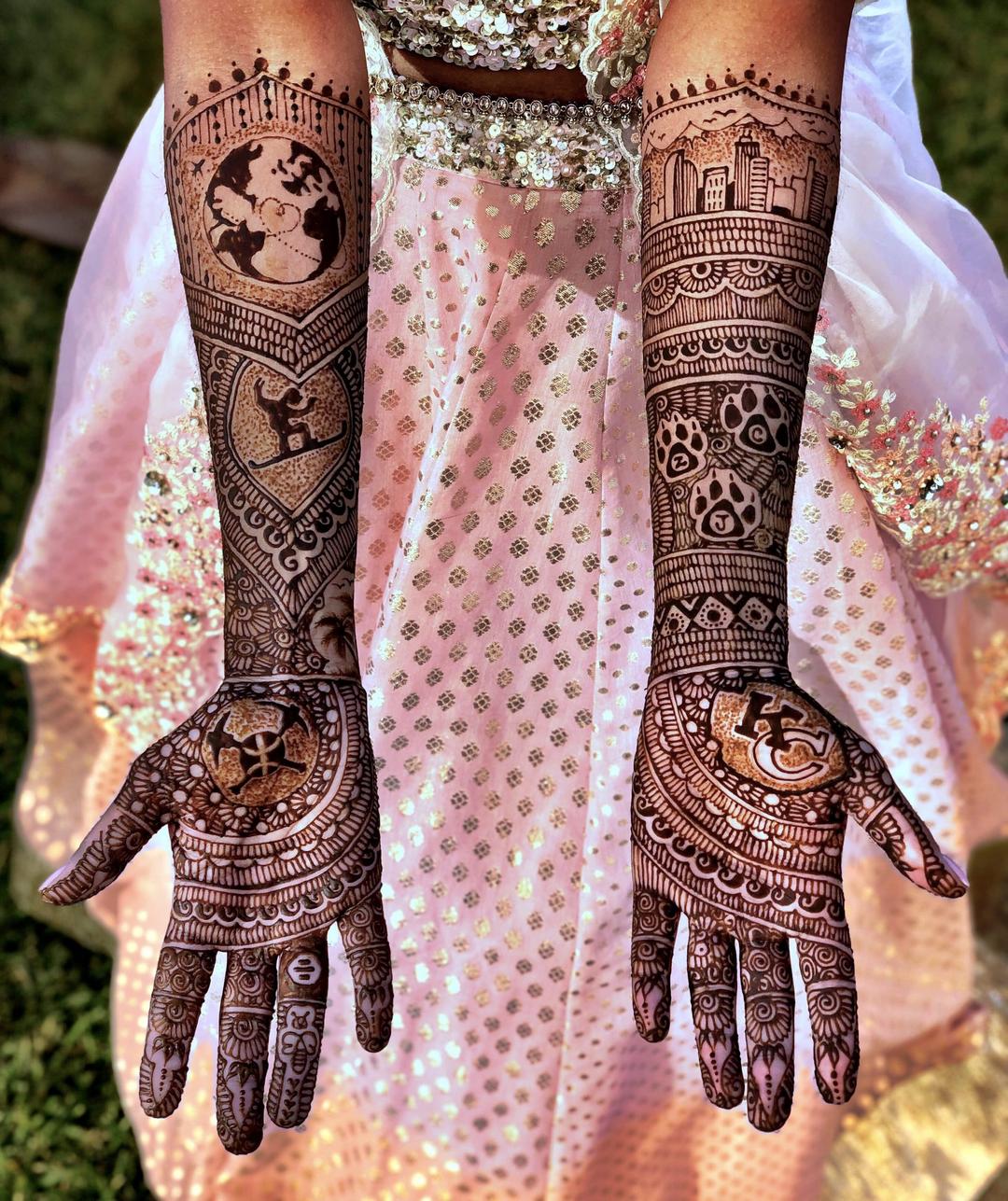 Shivani and Bo share a love of travel, so Neha included a globe with an airplane circumnavigating it. In fact, shortly after they matched on Bumble in May 2016, they narrowly missed each other in Spain. He was there to run with the bulls in Pamplona, and five days later, she was in Granada, Madrid, and Rioja with her family.
Luckily, Shivani said, Bo was persistent, and understanding of her 70- to 80-hour weeks working as an Ear, Nose, & Throat surgical resident. They eventually did manage their first international trip together, to Costa Rica — represented in Neha's stunning henna design as palm trees. It was there that the two fell in love over seven days of tropical romance.
Other details include the skyline of Denver, with a mountain range representing the home they own together. The three paw prints are for their three pet dogs. The logos of, respectively, their hometown basketball team the Denver Nuggets and Bo's beloved Kansas City Chiefs can be seen, along with a figure snowboarding — a favorite hobby they share.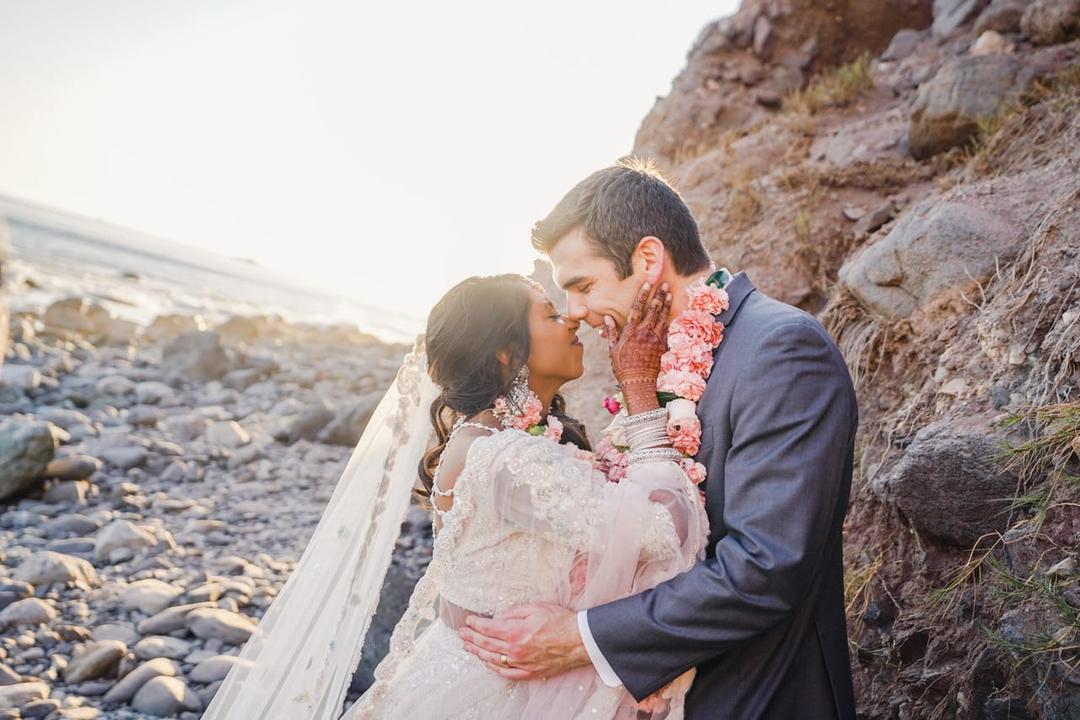 For Shivani, including bridal mehndi in the couple's wedding as a nod to her Indian roots was hugely important. "My culture is pretty new to Bo and his family," she said. "I wanted to incorporate pieces of my culture, although Americanized, with our story so that I had something more to share with Bo and his family, other than just intricate mehndi designs. The artwork that Neha created for me was special, perfect, and everyone — Indian or not — got to appreciate and understand our story."
Neha also snuck in a Bumble logo with a bumble bee right beneath it on the underside of Shivani's ring finger. The two did meet on the app, after all!
Now, Shivani and Bo are looking forward to some more jet-setting: they're planning a two-week Madagascar honeymoon in May. But they're also looking forward to spending time with their dogs in the new home they bought in July and have been renovating. "We can't wait for a more relaxing year," Shivani said, "and for our relationship to grow deeper and stronger."