Career
Meet the Young, Fearless First Mover Whose Commitment to Education Inspired the World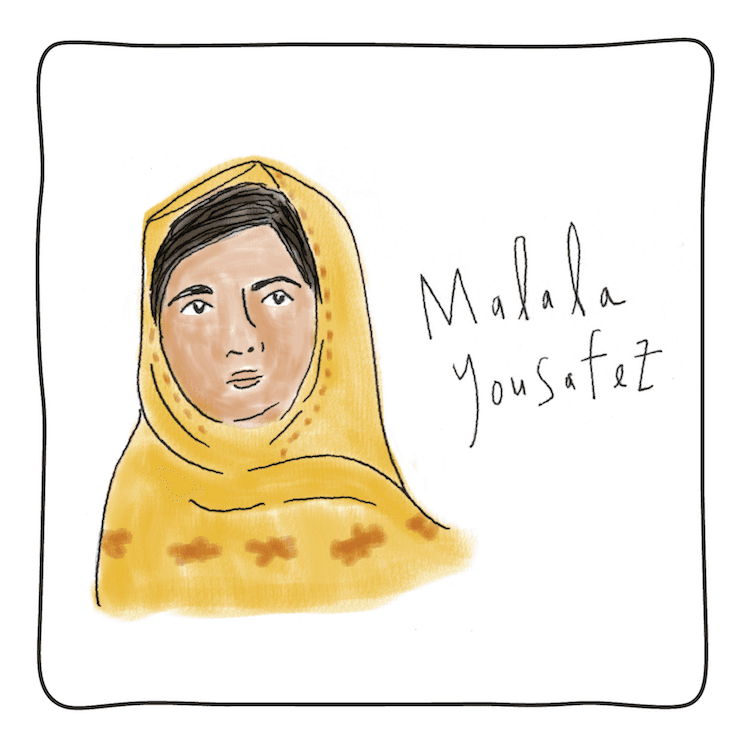 Malala Yousafzai became a household name at 15-years-old after surviving a shooting attack by the Taliban. At the time, the Taliban banned young girls from attending school in her home region of Swat valley in Pakistan. Malala was shot alongside two other female classmates while riding the bus home after taking exams.
Raised by parents who owned and operated schools, Malala's thirst for knowledge was instilled at an early age. She was first documented speaking about educational rights in September 2008 at a local press club event, saying, "How dare the Taliban take away my basic right to education?" As the Taliban's hold on her hometown intensified, so did her fight against the education ban and other injustices. Encouraged by her father, she went on to become a peer educator in youth programs, blogger for the BBC, and passionate activist for children's education. Continue reading below for the key events that led her to become youngest world's youngest Nobel Prize laureate in 2014.
Malala was named after famous Pashtun poet and Malalai of Maiwand, a famous Pashtun poet and warrior woman from southern Afghanistan. She was born 1997 to parents who strove to give her every opportunity given to male children.
Malala was inspired by her father's humanitarian work to stand up for children's education. In 2008 at age 11, upon learning her school was one of many to be shut down as a result of Taliban control, she gave her first speech entitled "How Dare the Taliban Take My Right to Basic Education?"
In 2008, the BBC sought to cover the Taliban's growing influence and asked a local educator to nominate a student to blog anonymously. The educator contacted was Malala's father, and he nominated her after other families declined due to danger. She amassed an international following.
In 2011, Malala was shot in the head, neck, and shoulders by a Taliban member in an assassination attempt. The attack sparked international protests and led to the United Nations special envoy for education, eventually leading to Pakistan's first ever Right to Education Bill.
She addressed 500 of the world's most influential politicians at United Nations general assembly in her first public appearance after the attack.
Malala has been honored numerous times. In addition to receiving a Nobel Peace Prize, she has been named one of Time's Most Influential People and become the youngest person to receive the Liberty Medal.
On her 18th birthday, Malala opened a school in the Bekaa Valley, Lebanon, near the Syrian border, for Syrian refugees.